Frey and the War Hog
Frey and the War Hog
Frey and the War Hog
by
Grok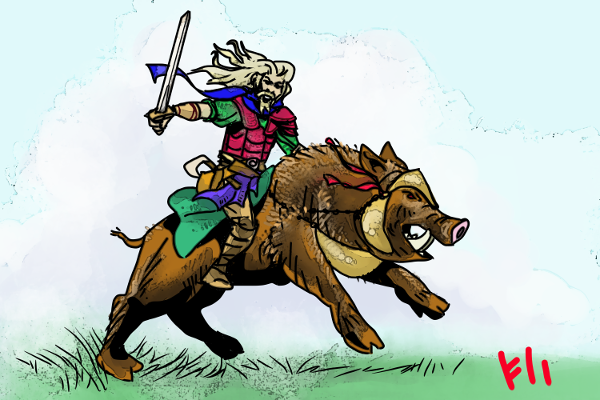 Description
In Scandinavian Mythology we have two pantheons of gods, the Aesir and the Vanir.
Frey is a Vanir god mostly known as a fertility god, but he is also a god of war.

Here he is riding the hog, Gullinborsti (also known as Slíðrugtanni), than runs over land and in the air better than any horse.

He here also still has his magic sword, which he will lose to win the Jötunn Gerd's hand. That will cost him his life at Ragnarök.