Merintheliel Araquenosse
Merintheliel Araquenosse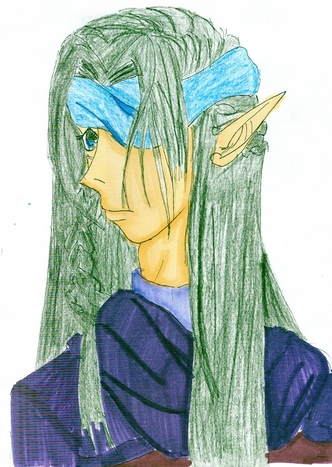 Description
This is a character that my friend created in retrospect, but I sort of fleshed out.<br />
<br />
Merintheliel Araquenosse (try fittin that on your SATs) is the son of Evanflaed Amendial and the Dark God. He has his mother's blue eye, but also the black eye of the dark god on his right side. Because he is ashamed of his birth, he hides it with a poorly applied headband.<br />
<br />
My friend Aisha with Issues did the coloring--thanxxers, Aisha-chan.
General Info
Comments
0
Media
Unspecified
Time Taken
Reference