It's Central America
It's Central America
It's Central America
by
Hato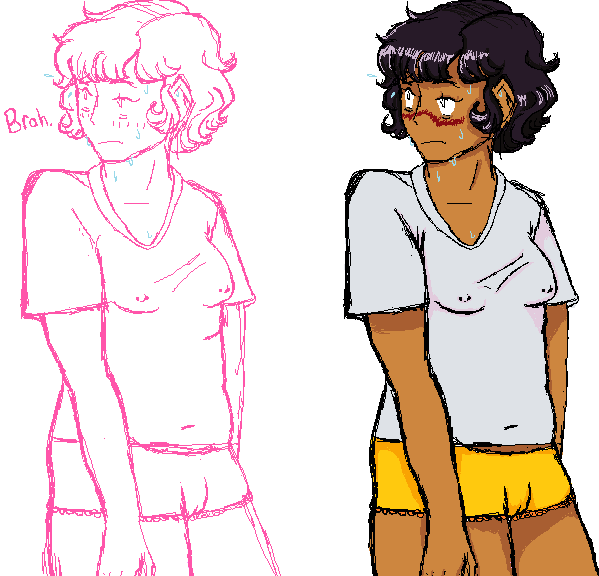 Description
i'm still figuring out FAC stuff, forgive me. might be in the wrong category (it's a jurassic park/world fan character but i didn't want to clog up the category) and not enough warnings. this is also months old. i forget how long it took.
anyway... this is my oc, jt malcolm. she's dr. ian malcolm's daughter/middle child and they do not have a good relationship :'). she's about 28-29 here and working at jurassic world, despite what she and her dad had gone through at the original park. hoo boy. she has a crush on owen grady
and claire dearing
 and is an extremely shy moe blob around him.
"
why are you so flustered?"
"it's central america! it's hot!"
JT got caught in the rain while visiting Owen, who invited her to his bungalow B). He gives her a t-shirt, though it doesn't fit since she's 6'0" and thicker body wise. So she's dying bro. She's dead.
General Info
Comments
2
Media
MS Paint
Time Taken
Reference