Blink
Blink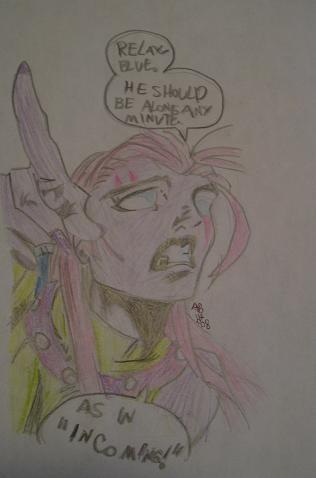 Description
Yes...another panel...only it's a DIFFERENT Age of Apocolypse comic issue. And again...no plot ruined here. I wouldn't do that. So yes, you can call me a copy artist, (Or something like that) a procrastinator (Becasue I am. It's the truth.) a geek, or whatever...this is what I do for fun! So there!
In case you cannot read:
Blink: Relax blue. He should be coming along any minute. As in "incoming!"
Blink is (c) of
Marvel
General Info
Comments
2
Media
Colored Pencil / Crayon
Time Taken
Eh...a while...
Reference
ANOTHER COMEEK!