Storm and Stark
Storm and Stark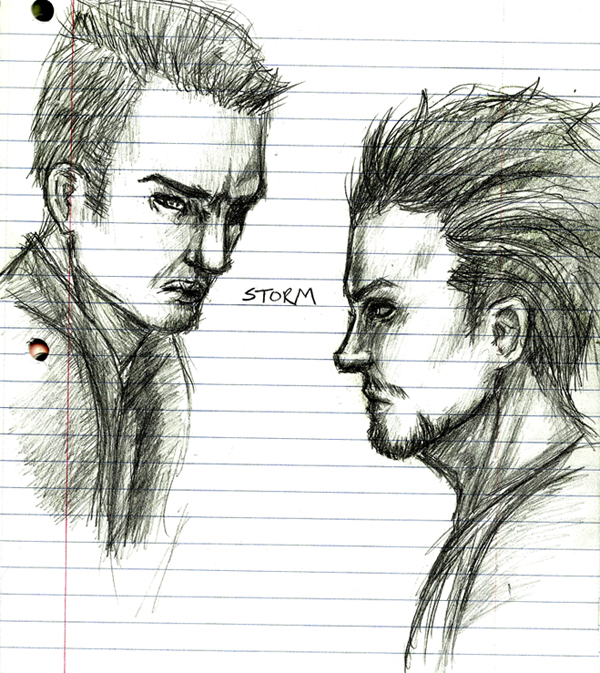 Description
Another little something I doodled inbetween classes.
It was supposed to be Tony Stark and Johnny Storm, but it turned out weird.
I didn't have any reference photos, but that's not usually a big deal.
I just could
not
figure out how to draw Tony's hair. I think I drew another picture of him a while ago from the exact same angle. I couldn't draw him then, and I can't really draw him now. Why are you so difficult, Tony? What's your problem, dude?
I thought Johnny came out pretty well, but according to my classmates, he looks more like the emo love child of Steve Rogers and Hawkeye (people kept asking me who it was supposed to be, too, so that's why his last name's in the middle of their faces haha).
In summation, these are both really out-of-character, and I forgot how to draw ears again.
Eh.
I might color it anyway.
General Info
Comments
4
Media
Graphite pencil
Time Taken
45 minutes
Reference