Windwaker Link Vrs Ganondorf
Windwaker Link Vrs Ganondorf
Windwaker Link Vrs Ganondorf
by
Hoodmane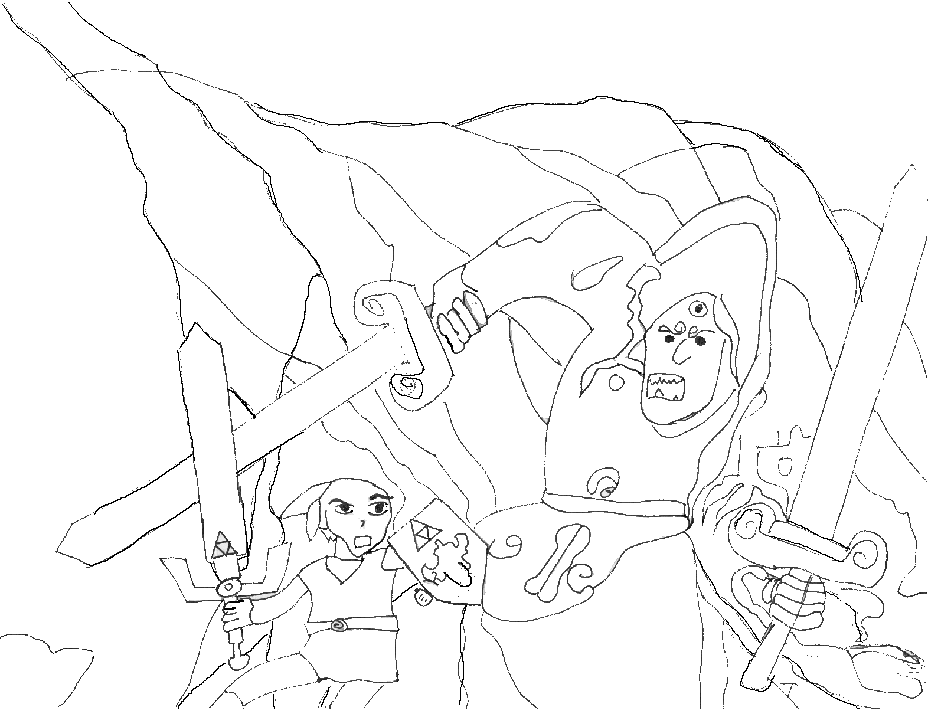 Description
Blade forced me to draw this. It was alot better before the scanner killed it, i fixed it, and resizing it killed it again. I am almost done with the Colered version, and maybe the scanner wont kill it :)<br />
I drew this with pencil, obvously.<br />
Thanks to Sonari Rw for tracing it.<br />
<br />
I take requests.