Dress Sexy For Me
Dress Sexy For Me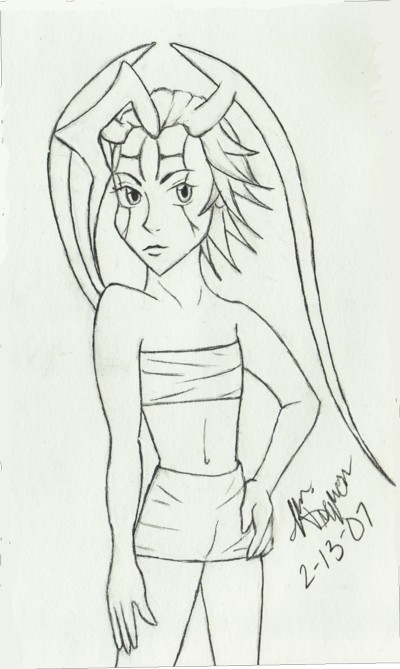 Description
(the title is a Shoe Suede Blues song)

I was listening to it and I realized I it had been too long since I drew Seymour wearing something sexy. I came up with the pose first then just added some fabric lol. I know the one hand sucks hardcore, but i worked on it for like 15 minutes and that's all I got XD

Also, I dunno what's up with my new scanner, but it's making thw while of the paper look not-so-white. Whatever. I wanna color this sometime, but I don't know when I can buy more colored pencils...

Oh, also I really like Seymour's nose in this. I've been enjoying drawing noses the most lately. I wish hands were as much fun lol.

I think that's it!