Normal People?
Normal People?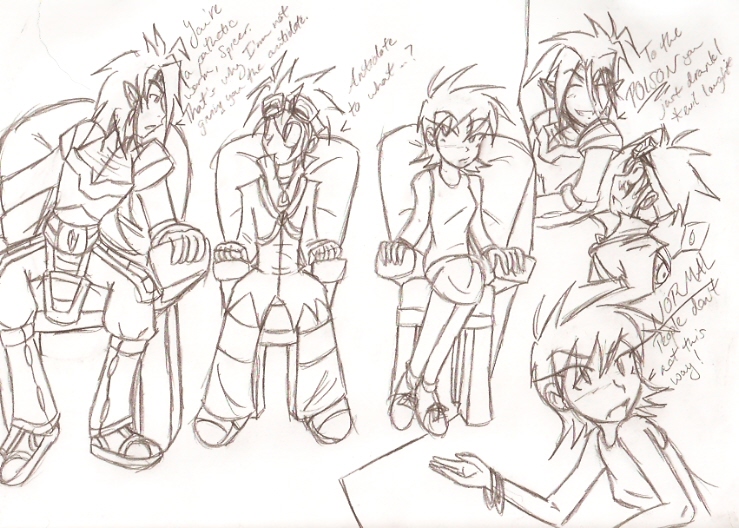 Description
They are on a talk show like Maury or Jerry Springer or something. What they're saying if you can't read (and if you look at this):

Chase: *leans over* You're a pathetic worm, Spicer. That's why I'm not giving you the antidote.
Jack: Antidote to what...?
Chase: *snickering* To the POISON you just drank! *insert evil laugh*
Jack: *seriously freaked*
Ashley (yes, that's Katnappe): See! NORMAL people don't act this way!

This is directly from a Family Guy episode, when Meg puts her family on a talk show (called "Diane") to prove to them that they're so embarrassing to her. I love that episode!

EDIT: DAMN IT!! The link I had for the best parts of Family Guy in that episode got taken off! Ugh! YouTube can be such a pain in the @$$, y'know?

I believe I've said this before, I only like Katnappe when she's in NORMAL clothes (or just Ashley). That's why she's in here.

Family Guy and Xiaolin Showdown don't belong to me. They belong to Christy Hui and Seth McFarlane and the many people who work under them.
General Info
Comments
4
Media
Graphite pencil
Time Taken
not long
Reference
my memory of a funny ep