Greed & Pride's Mission
Greed & Pride's Mission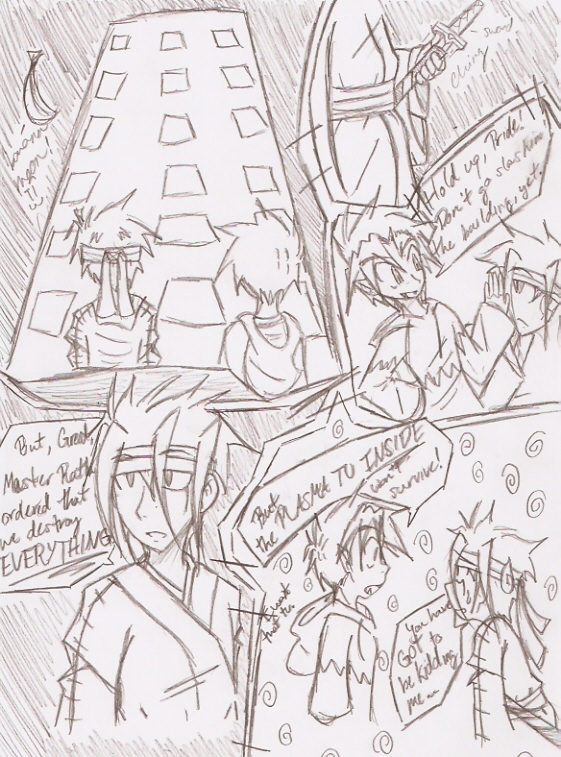 Description
Just a random comic I did the other day. The idea wouldn't leave me alone. Got the idea from, yes, "Mind of Mencia". He said something similar to this topic, but it was stereotypical (but funny to me, though). Well, what they're saying:

*Pride and Greed look up at this building*
Pride: *pushes sword partially out with thumb*
Sword: CHING
Greed: *stops Pride* Hold up, Pride! Don't go slashin' the building just yet.
Pride: But Master Rath ordered that we destroy EVERYTHING.
Greed: But the plasma TV INSIDE won't survive! I want that TV.
Pride: *sweat-drops* You have GOT to be kidding me... THAT'S why you stopped me?!

What? Greed likes TVs and taking the good parts before they destroy stuff. And Pride's gotta put up with it... *shrug* Oh, and yes, that IS a banana moon. Told ya. Random.
General Info
Comments
6
Media
Graphite pencil
Time Taken
not long
Reference
nothin'