Evil Vacation pg. 23
Evil Vacation pg. 23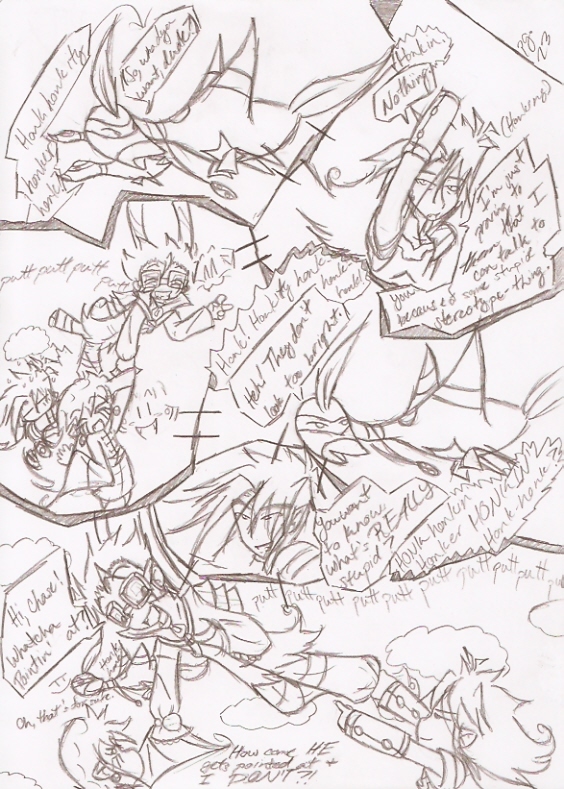 Description
Pg. 23 Not writing the honks, but they're both honking - Chase to Leader-Bird.

Leader: So, whadya want, dude?
Chase: Nothing. I'm just proving to them that I can talk to you because of some stupid stereotype thing.
*Jack & Wuya say hi & grin stupidly to the Leader-Bird, not knowing they're being talked about*
Leader: Heh! They don't look too bright.
Chase: I know, but you wanna know what's REALLY stupid? *points at Jack*
Leader: *smirk?* That's for sure.
Jack: *oblivious* Hi, Chase! Whatcha pointin' at?
Wuya: *annoyed* How come he gets pointed and I don't?!