Evil Vacation pg. 33
Evil Vacation pg. 33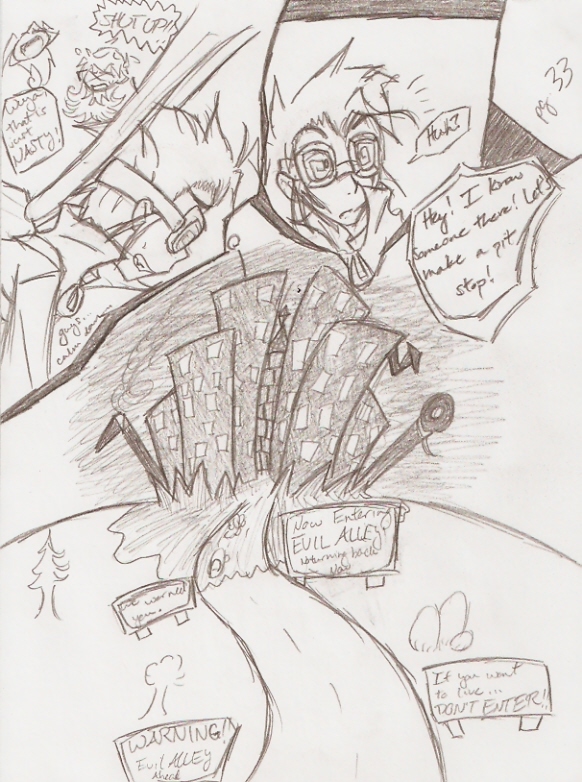 Description
Pg. 33 I really need to get back to work on this thing... Damn my lazy and easily-distracted self... -___-

Chase: (now just makin' fun of Wuya) Wuya, that is NASTY!!
Wuya: SHUT UP!!
Jack: Guys... Calm down... *sees city* Huh? Hey! I know someone there! Let's make a pit stop!

Pttf! As if we need anymore freakin' stalling... But like a said, like, a year ago, this is random-ish and this is a stupid idea that won't leave me alone.

WHAT THE SIGNS SAY:
WARNING: Evil Alley ahead
If you want to live... DON'T ENTER
We warned you.
NOW ENTERING EVIL ALLEY no turnin' back now

Aren't my buildings pretty-ful?