Evil Vacation pg. 35
Evil Vacation pg. 35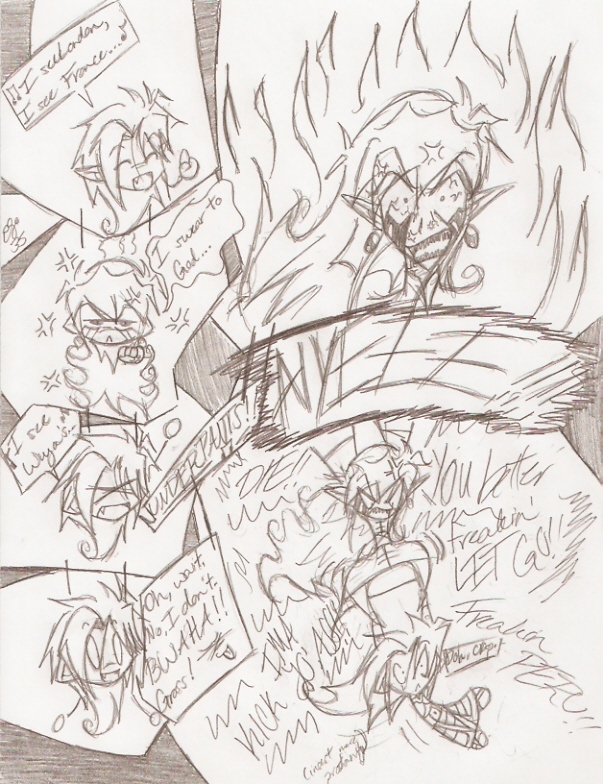 Description
Pg. 35 Wuya Snaps

Chase: *singing annoying song annoyingly* I see London, I see France...
Wuya: *on the edge* I swear to God...
Chase: I see Wuya's UNDERPANTS!! Oh, wait. No, I don't. BWAHAHA!! Gross. XP
Wuya: *SEVERELY pissed* AIYEEEEEEEEEEEEE!!! *tries to shake Chase off while swearing worse than what's written*
Chase: D'oh, crap. I'm in deep crap now...

*sigh* -____- I is tired.