Evil Vacation pg. 39
Evil Vacation pg. 39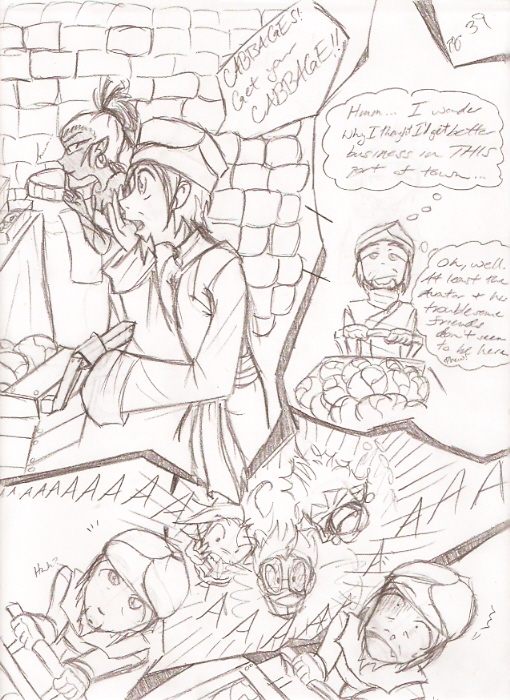 Description
Pg. 39 Cabbage Man Enter (wanted to do this for a LOOOONG time)

...Down in Evil Alley...
Cabbage Man: CABBAGES!! GET YOUR CABBAGES!! Hmm... I wonder why I thought I'd get better business in THIS part of town...? Oh, well. At least the Avatar and his troublesome friends aren't here. Phew! *hears something, looks up* Huh?
Jack, Wuya, & Chase: *falling from the sky* AAAAAAAAAAAH!!
Cabbage Man: AAAAAAAAAAH!!

You know what's comin'... Heh, I'm so predictable. |=) In case you didn't notice, this was my first attempt at drawing the Cabbage Man from "Avatar: The Last Airbender." Love that guy. I should draw him more often... I don't own him.