Card Game
Card Game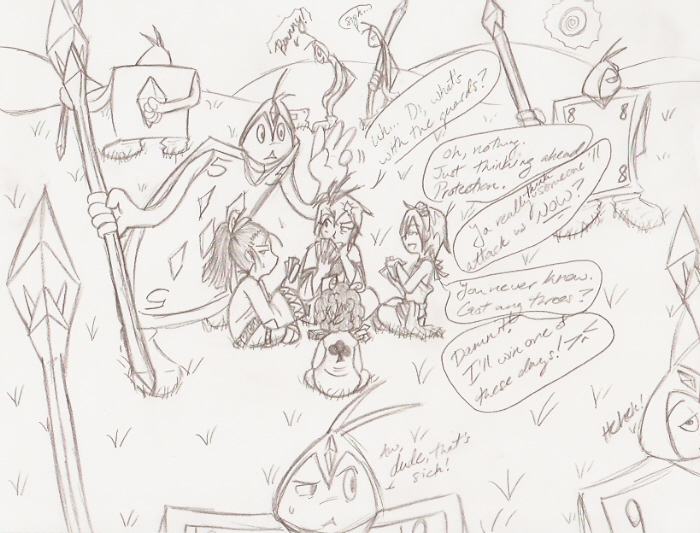 Description
My Card Suit characters engaged in a suspicious card game...

Spade: *eyeing Card Guard* Uhh... Di, what's with the guards?
Diamond: Oh, nothing. Just thinking ahead. Protection.
Spade: You really think someone'll attack us NOW?
Diamond: You never know. Got any threes?
Spade: Damn it! I'll beat you one of these days! >.<
Heart: *sigh*

Diamond's a cheater. And her guards are interesting... If you're not sure what they're doing/saying, just ask. :)

Who's who:
Left Girl - Heart
Top Girl - Spade
Right Girl - Diamond
Bottom Girl - Club

I might color this...
General Info
Comments
8
Media
Graphite pencil
Time Taken
a little while
Reference
nothin'