LoE pg. 27
LoE pg. 27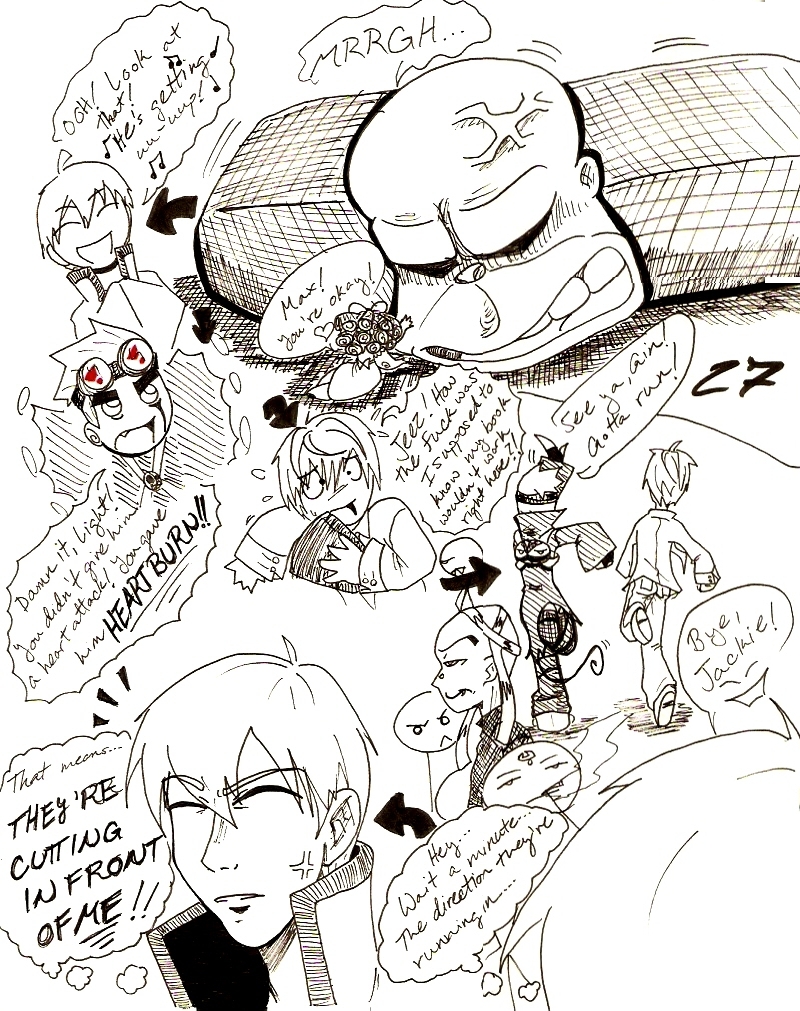 Description
Page 27 - Whuh-oh. He be gettin' up...
Max:
*struggling, still in pain*
Mrrrrgghhh...
Darla:
*gasp*
Max! You're okay!
:D
Gin:
Ooh! Look at that!
*singsongy*
He's getting uu-uup!
Jack:
Damn it, Light! You didn't give him a heart attack! You gave him HEARTBURN!!!
Light:
*freaking out*
Jeez! How the frack was I supposed to know my book wouldn't work right here?!
Jack and Light run for it
Jack:
*waves*
LATER, GIN!! GOTTA GO!!
Gin:
Bye-bye, Jackie!
*fox grin, then thinks* Wait a minute... The direction they're running... That means... THEY'RE CUTTING IN FRONT OF ME!!
Uh-oh... I think our evil heroes are gonna have more trouble... Pttf! Well, DUH!! Of course they're gonna get in more trouble! XD
Pardon their bad language. They're kinda freakin' out here.
Next: http://www.fanart-central.net/pic-792494.html
Previous: http://www.fanart-central.net/pic-791847.html