They Want You
They Want You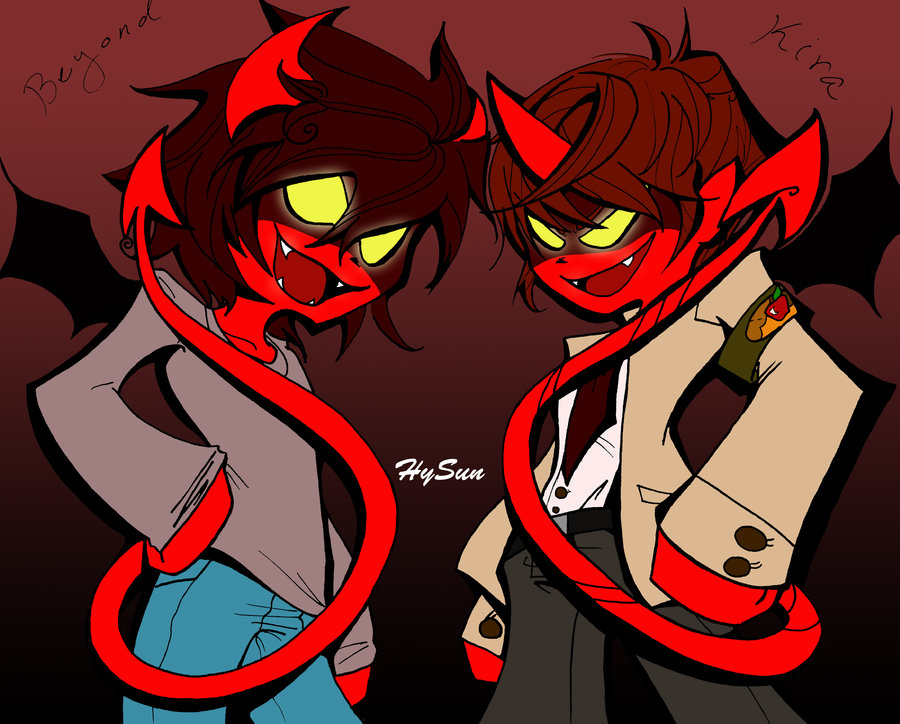 Description
Beyond Birthday and Light "Kira" Yagami as Panty & Stocking with Garterbelt's Scanty and Kneesocks respectively. This pic is practically a direct ripoff of a scene from the show. ...Yeah, whenever I take a Death Note spin of that crazy Gainax show, Beyond and Kira are always those roles for whatever reason. Enjoy the insane crossover. |=)

Scanty and Kneesocks's designs/style (c) Gainax
Beyond Birthday and Light Yagami (c) Viz Media, Shounen Jump, Ohba & Obata...
Drawn and colored by me initially by hand and in CS5 Photoshop, yo.

Henh, I know it's been a LOOOOOOOONG while since I posted ANYTHING on this site. I'ma try to change that and get a bit more involved around here now that time is starting to open up for me once more...
General Info
Comments
2
Media
Digital drawing or painting
Time Taken
?
Reference
shot right b4 Scanty & Kneesocks' weapon transform