Jackpot!
Jackpot!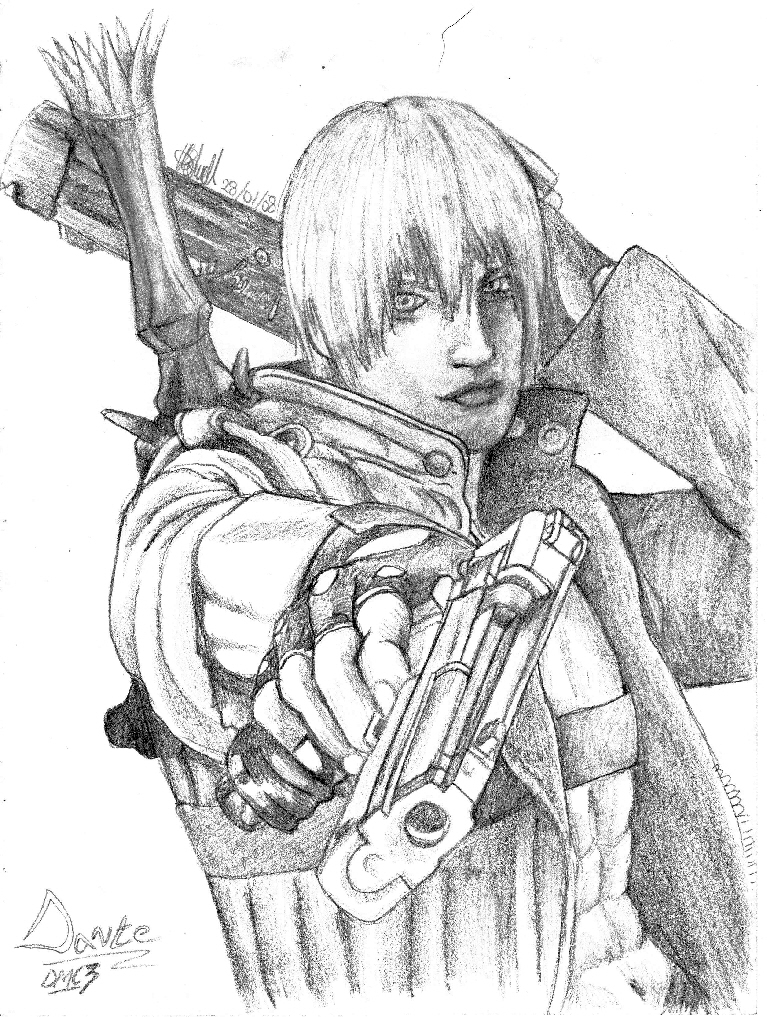 Description
this is the scanned edition of the other picture up here. scanners rock! they are much more efficient than webcams. =P
anyways, this is Dante, from DMC3. enjoy =]

i am aware that ivory is abit wonky, my art teacher has conditioned me into hating rulers. i can ususally draw pretty straight anyway, but on this occasion...
i did try to fix it, but if it still looks odd, then sorry about that. also, i've never been able to draw hands very well. if at all possible, i avoid drawing them all together.
learning the 'anatomy' of guns would probably help for nxt time. that way, i might feel that i'm not drawing random lines that don't seem to go any where or have a purpose.