Final Fantasy Fhame
Final Fantasy Fhame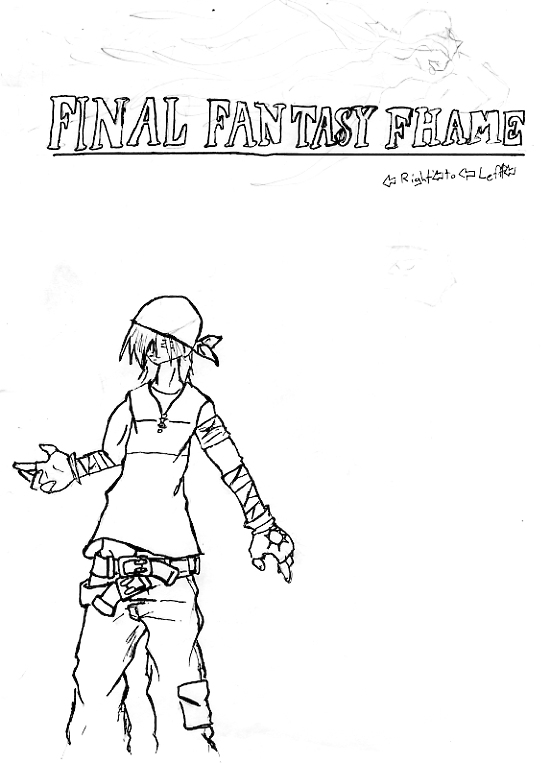 Description
HA HA HAAA!! I did it. I finished the first chapter of what might my best work EVER!! ...manga-wise. FOr those of you who've been checking out my earlier drawing of the characters, A LOT has changed. I changed it to the Final Fantasy world of Ivalice, the world in FFTA and the and the newly coming 12!! I was playing Tactics and I thought, "This would be a cool comic... I should make one... but I'm working on Fhame... I GOT IT!!"
After that ideas popped into my head all at once. I was beautiful. *tear*
I will not spoil anything, but I will say only one thing. Fhame's job is Fighter. If you have played Tactics, you know about the job system, and you will find this very intriguing. If not, I have footnotes put up for you. It is really quite cool. Enjoy!