Fakemon - Igrain
Fakemon - Igrain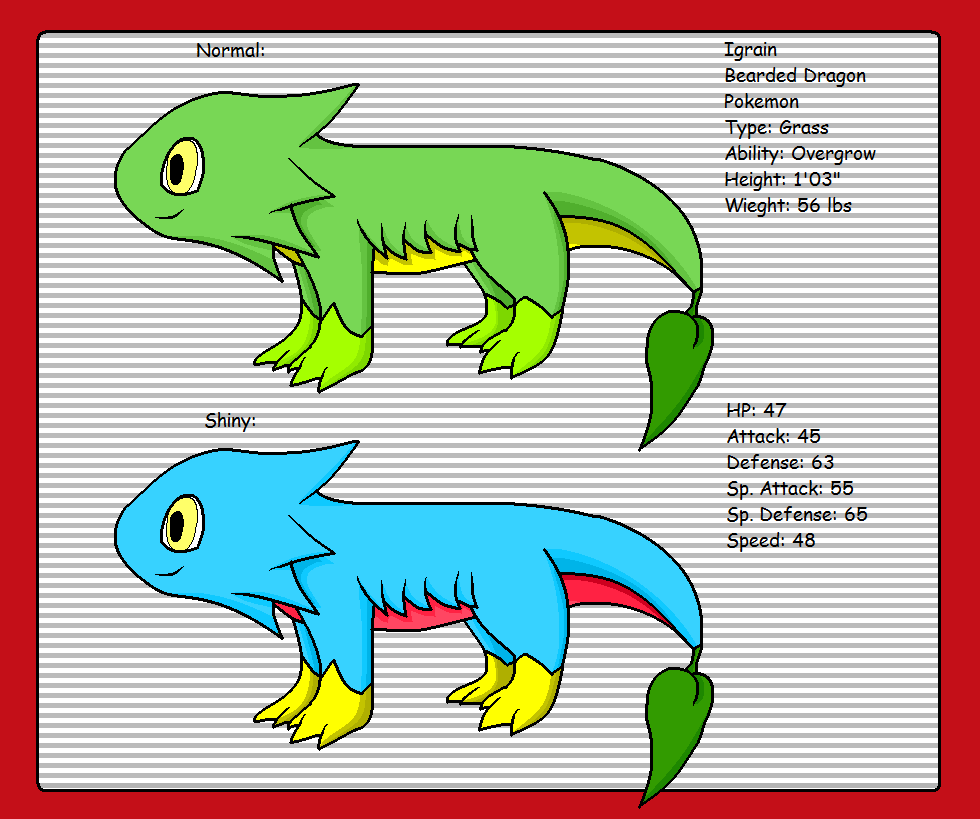 Description
Another fakemon of mine. [: Thanks to Roger for the inspiration. ;D

Design:
Its design is basically a really simplified bearded dragon. XD It's 'beard' is supposed to be made up of blades of grass, so yeah. v:

Naming:
It's name is basically Iguana + Grain. Iguana because it's another lizard and for another reason soon~. And Grain because of it's small size.

Stats:
Of course, the starters get the abilities like Overgrow and Blaze and whatnot. I also kinda used Chikorita as a bit of a guide to putting its stats together.
General Info
Comments
2
Media
Oekaki
Time Taken
1 hour 23 minutes
Reference