Igrowth
Igrowth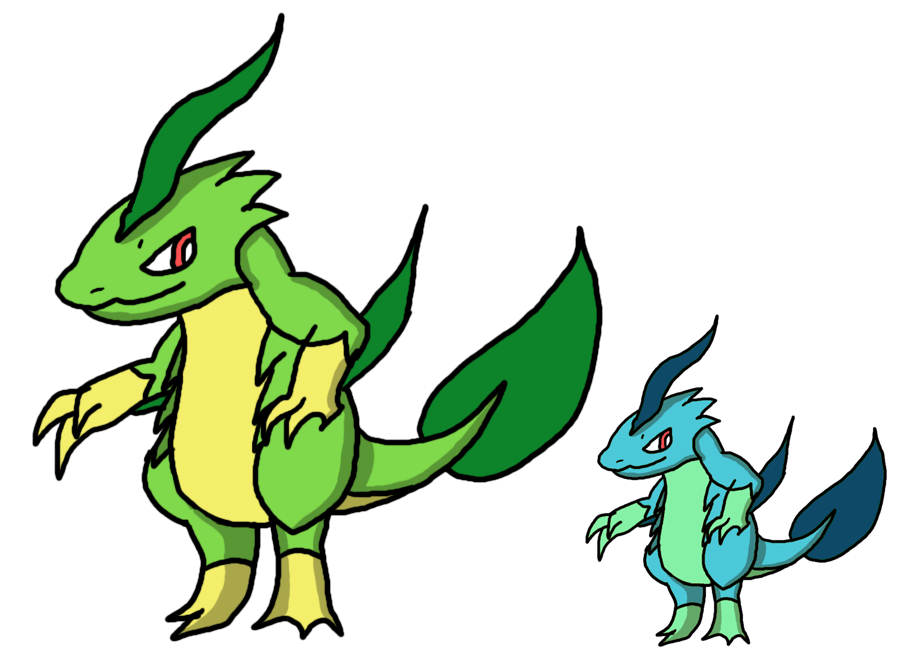 Description
#002 Igrowth
Type: Grass
Species: Fertilization Pokemon
Color: Green
Gender Ratio: 87.5% M, 12.5% F
Body Shape: Tailed Biped
Size:
http://i55.tinypic.com/iwhsty.png
Abilities: Overgrow (Intimidate)
Evolution Method:
Igrain >Lv. 17> Igrowth >Lv. 33> Gigauana
Name Origin:
Iguana + Growth
Pokedex Info:
-Topaz:
This Pokemon often doesn't learn to stand on two legs immediately. Trainers look forward to when they do, because they can then unlock their full potential with free hands.
-Amethyst:
This Pokemon enjoys helping plants grow. It carries a patch of grass on its back that will drop grass seeds as it walks throughout the forest. They've learned to stand upright in order to better spread the seed.
Creator Comments:
Although it doesn't have as much backstory as Igrain did, it still was formally a quadruped. I made this decision because of how none of my starters were bipedal. There always seems to be a the very least one.
General Info
Comments
0
Media
Digital drawing or painting
Time Taken
32 minutes
Reference