Chushin Pokedex - Moldew
Chushin Pokedex - Moldew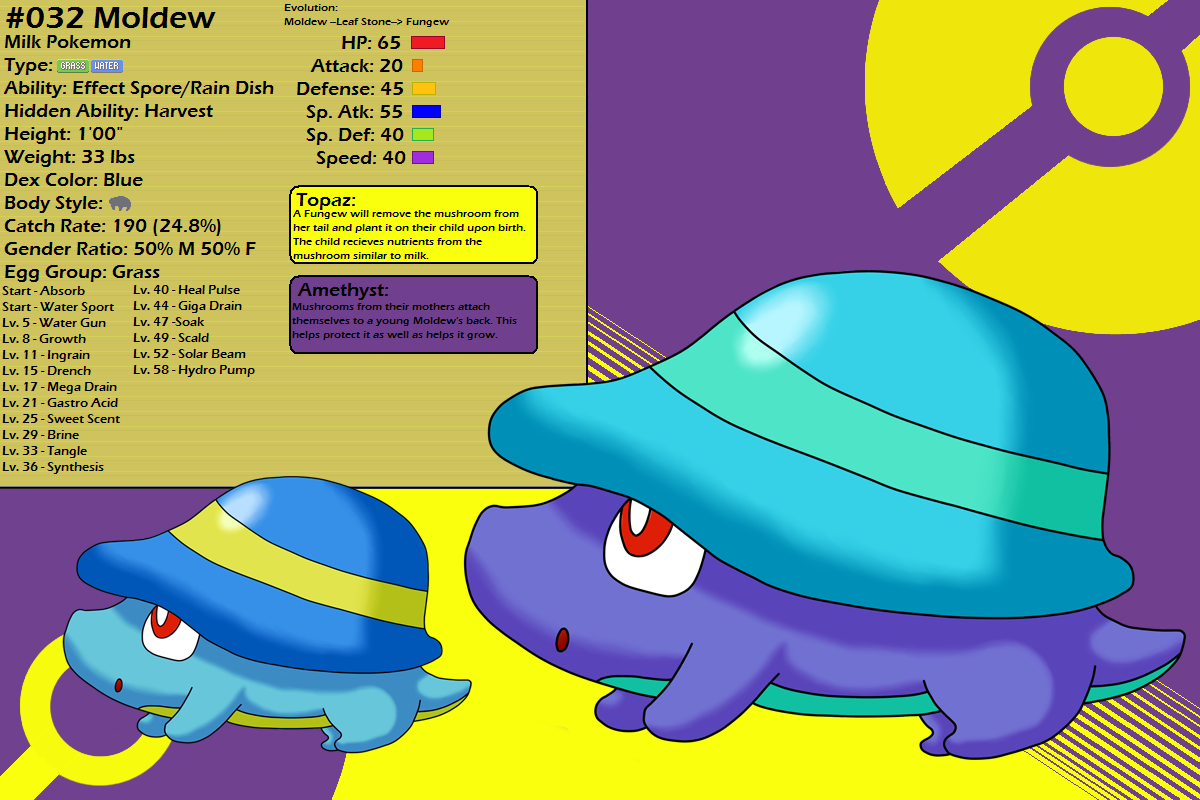 Description
Moldew!

This is one of my older designs to a Fakemon that have gone virtually unchanged since their initial design. My subconscious seems to have made up an episode staring this Pokemon and its evolution in the form of a dream. I liked its design so I drew it out, but later on as it seemed to really have nothing behind its design, it was removed from my Pokedex for a while. Once I found that it was accidentally based on something, I brought it back, so here it is now.

NEW STUFF:
-Moves
>Drench
Water - Status
100% Accuracy
Targets one Pokemon
Sharply decreases Target's speed

>Tangle
Grass - Physical
65 Power
Tagets one Pokemon
Cancels out Flying type, Levitate, Fly, and Bounce. 30% chance of decreasing the target's speed stat.
General Info
Comments
0
Media
Digital drawing or painting
Time Taken
2 hours 30 minutes
Reference