Chushin Pokedex - Armoreddo
Chushin Pokedex - Armoreddo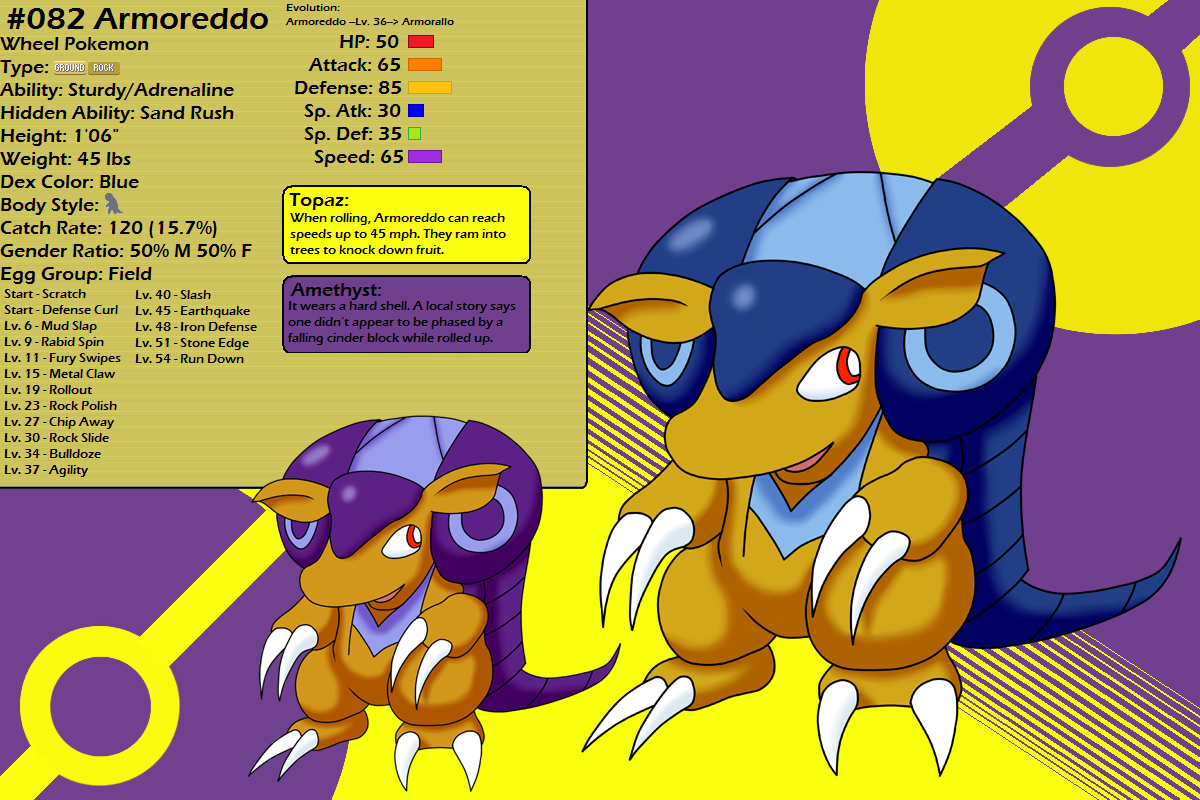 Description
Armoreddo!

An armadillo is one of those animals that I'm surprised don't have a Pokemon counterpart yet. It seems to be a pretty obvious choice.

This Fakemon existed in my head before I knew about most of 5th gen, but one can probably tell that Drilbur and Whirlipede have influenced this fakemon's design after a couple of redesigns.

NEW STUFF:
-Abilities
>Adrenaline
Speed raises after this Pokemon causes another to faint.

-Moves
>Run Down
Ground - Physical
110 Power
100% Accuracy
affects one opponent
Uses several times in a row. After the 2nd or 3rd turn, it stops and is confused.