Chibi Halo Snowball Fight
Chibi Halo Snowball Fight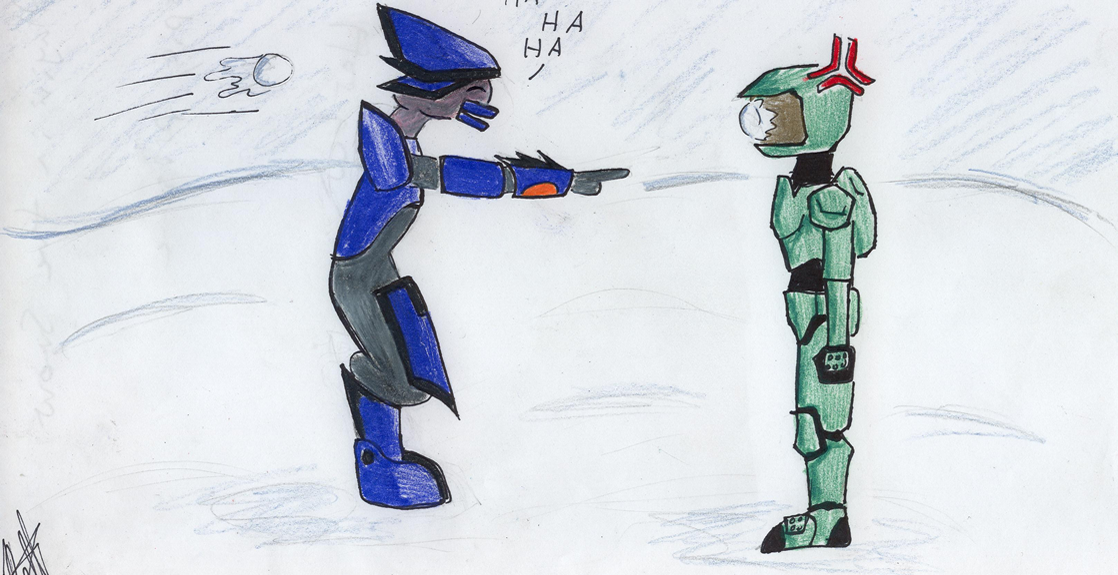 Description
Merry Christmas ppl! This is just something I thought up earlier and I had to draw it. The Elite threw a snowball at Master Chief, hitting him in the face and is now laughing his head off, unaware that he is about to get flattened by a snowball himself.
Please pardon the crappiness of the attempt at Halo chibis. I really messed up on the Elite. The Chief turned out okay though,

Comments and constructive critism make me happy. Flamers can go eat snow.

I do not own Halo or anything to do with it. It belongs to Microsoft and Bungie.