Apfel
Apfel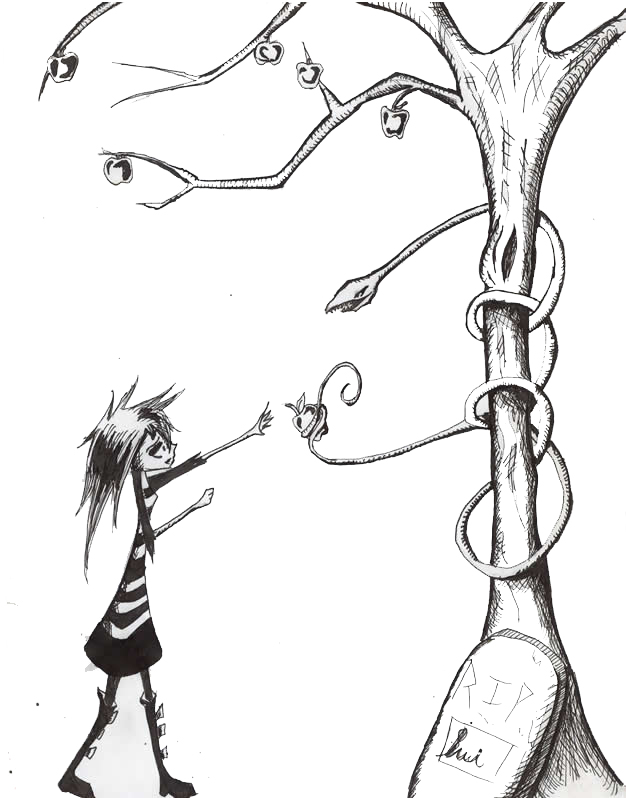 Description
This is a pic that goes along with a poem my Creative Writing class wrote.

The poem-

An' Waistelandes
Wij Vallen
Let the dead bury their dead
Apfel
Danke Shein to the snake
Keep you mouth shut when required

Will it be in your heart or in your head?
We fell under the spell
Wonder what will happen in its wake
Up in the clouds redemtion aquired.
____
Now, for some footnotes.
Wij Vallen: "We fall" in Dutch
Apfel: "Apple" in German
Snake: refers to the Devil from the first sin by Adam and Eve

This is only chapter one of three. I haven't gotten around to drawing for the rest of them. Enjoy. Flamers can go swim with horny crocidials.

I cannot take full credit for the poem because it was a group effort by my class. However, the artwork is 100% mine.