InuKag: On the Titanic
InuKag: On the Titanic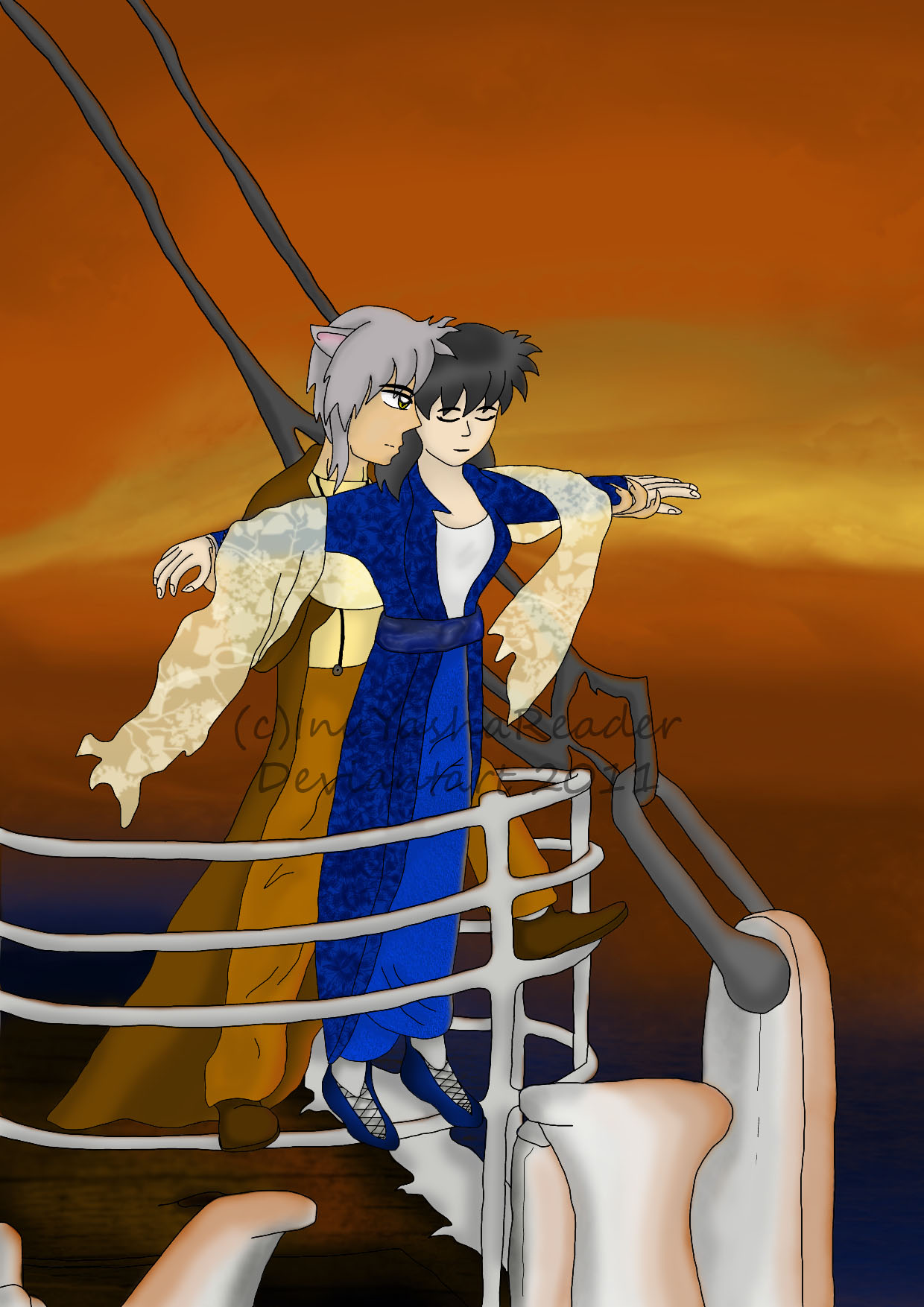 Description
I haven't been on this site in ages. I'm not offically coming back, but since a rude comment was posted on a piece of my art I decided to come back and post a few pieces that I've recently done.
Well, I was going to do an "AU" series with InuYasha, but I might not since I think I should really start my 'Bound to Fate' doujinshi.
However I had already had drawn this and I thought it was worth coloring and placing up. I am quite proud of this piece if I do say so myself.
The only thing I wish I could really fix would be the crooked rail. It was worse off on the traditional drawing and I managed to straighten it a bit in Manga Studio when I made the line art.
Also InuYasha has short hair because for some reason I couldn't get his long hair to work. Besides Jack has short hair, so yeah.
Also, Titanic is a great movie. Don't bash it or you will get heck from me. XD That is one of my all-time favorite movies, and I can watch it again and again without getting sick of it.
Inu/Kag on the Titanic! Enjoy!
All brushes used can be found here:
http://inuyashareader.deviantart.com/favourites/39769413
(c) Rumiko Takahashi
(c) James Cameron
(c) InuYashaReader
General Info
Comments
0
Media
Other digital art
Time Taken
Don't Know
Reference
Titanic Movie Shot