Love
Love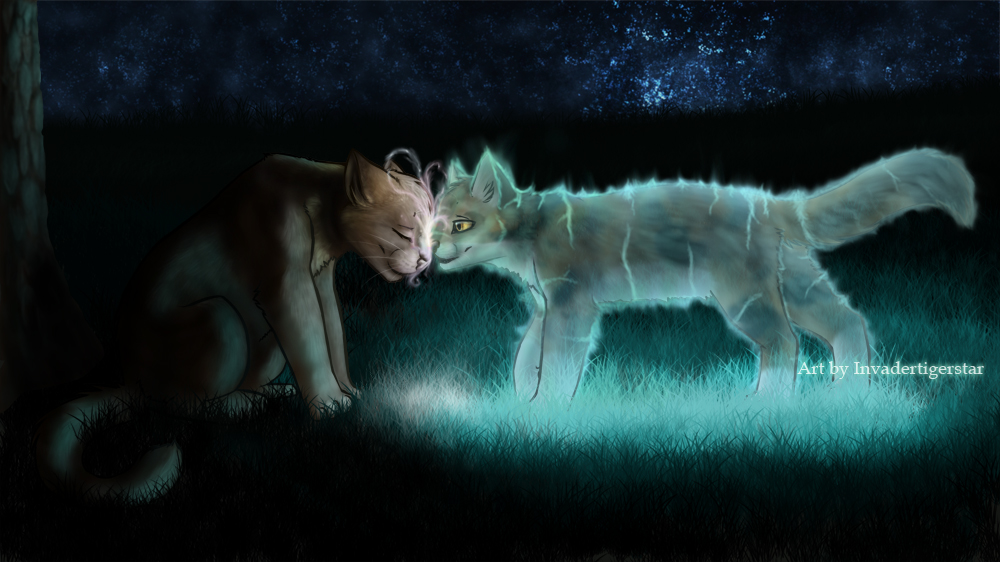 Description
Fireheart and Spottedleaf during his leader...making... ceremony.

If you want to use this picture, ask first!or I will eat your babies.

I can't make up my mind about this picture... particularly the background. I started out drawing all the grass by hand, and making it in really detailed... but then I realized after I'd done a good deal of it that it didn't fit, was distracting from the characters, and was a pain in the butt.
So since I have CS5 (and can finally use the jitters) I made a brush instead :[ only I don't like the way it came out... Meh, I'll fix it eventually.
Also made some star brushes and I LOVE THEM.
General Info
Comments
15
Media
Digital drawing or painting
Time Taken
Reference