Dante's Inferno - Lust
Dante's Inferno - Lust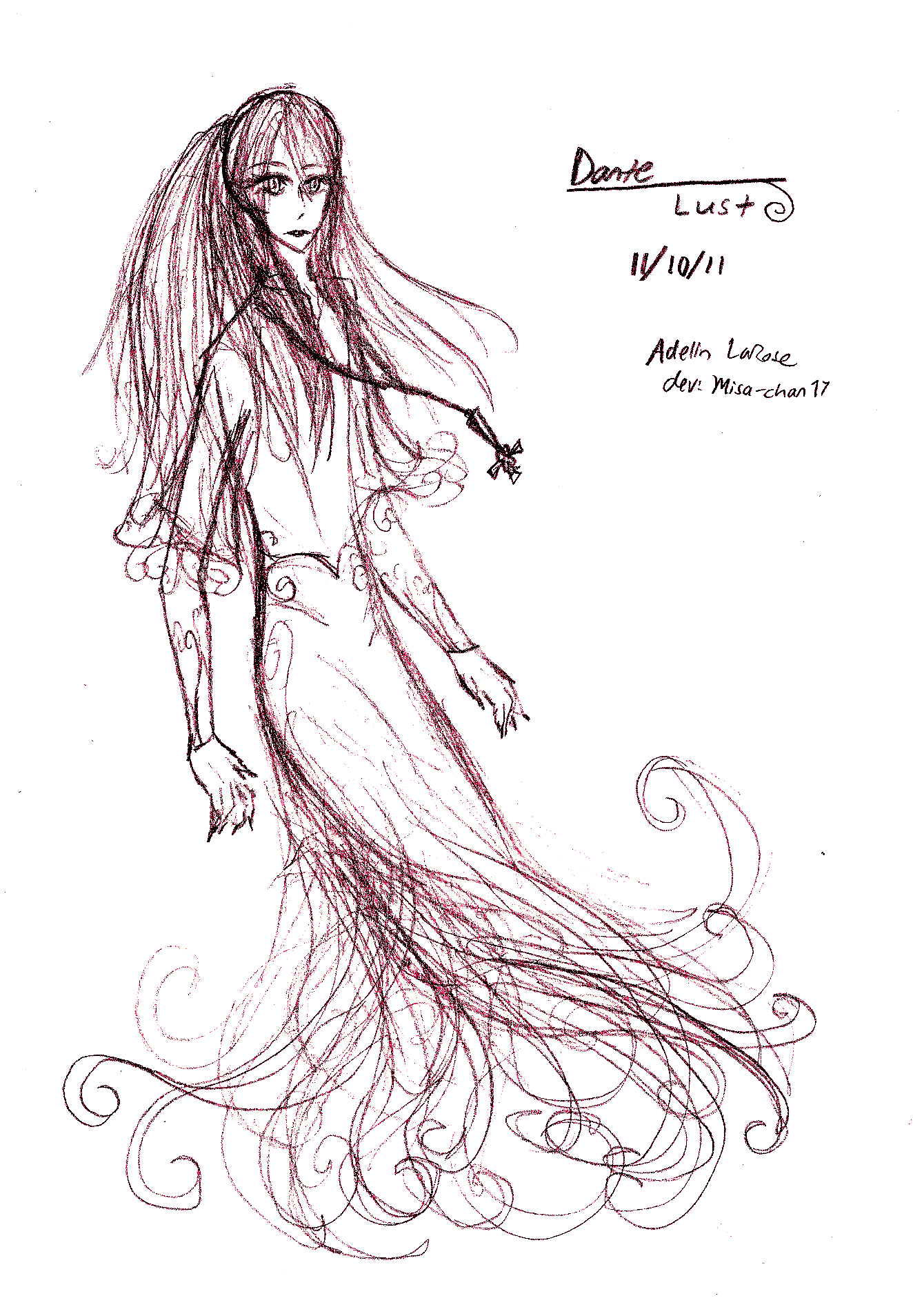 Description
I love both the poem and the video game for Dante's Inferno.
I've come up with my own character design for Dante, though. The original design can be seen here:
http://misa-chan17.deviantart.com/art/Dante-s-Inferno-Alt-Design-267258293
I love drawing people all floaty-like.
My idea behind this was that, recognizing that Dante had trouble with lust in his life, (and combining ideas from the video game that Lucifer was actually drawing him into Hell, choosing him over 8 billion other people) maybe it would've been interesting if he'd been stuck in Hell forever and had to be some kind of guardian over the Circle of Lust.
And so, had that been the case, I wanted to draw him as such.
I finally came up with a story/explanation for this. Dante and Virgil come across the Circle of Lust for the second time, and Dante finds himself tempted by a white snake, which he follows across the Circle. Virgil warns him to stay away from the snake, but Dante finds himself unable to, telling Virgil that the snake is dangerous and he must destroy it before it does harm. Virgil explains that the white snake with a ruby on its head is an evil Symbol of Lust. Dante ignores him, and he crushes the white snake, but then is bitten by it. After he is bitten by the snake, he kills it. Upon this, he becomes the Symbol of Lust.
---
I do not own EA's Dante's Inferno or the Divine Comedy.
General Info
Comments
0
Media
Charcoal
Time Taken
Reference