Harlequin
Harlequin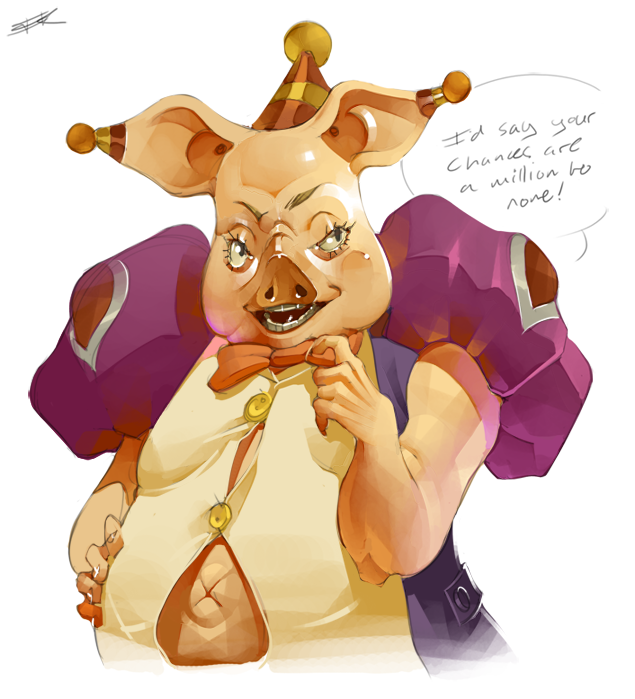 Description
Recognize this beautiful pig?
http://oi39.tinypic.com/2zsnp69.jpg
I'm going to draw them all.

 Zelda The Faces of Evil has such a unique story with a variety of beautiful character designs. 

 It must be remembered.
Sorry for the lack of activity guys! Sometimes I get pretty distracted with my projects and neglect to upload my progress on artwork!