TTB Themed Donator Wallpaper
TTB Themed Donator Wallpaper
TTB Themed Donator Wallpaper
by
Issy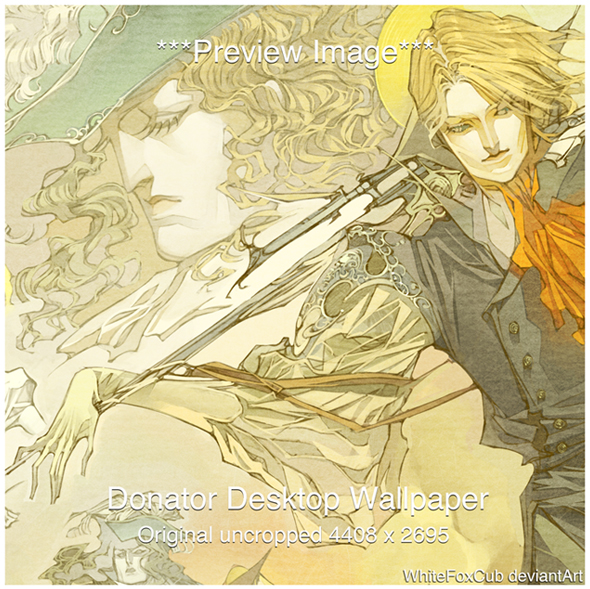 Description
***NOTE*** This wallpaper is only for donations $10 and up <3 
Hey guys!

 This is an exclusive TTB themed desktop wallpaper for those who donate generously to the project. What you see above is just the preview image of the original, uncropped picture, which is 4408 x 2695. 
How much you choose to donate is up to you, any amount is appreciated! For donations of $10 or more, you will receive the full wallpaper in return. I'll deliver the file via email using the email address provided in the notification of the donation. 
Considering that this is an on-going project it will take an exceptional amount of time and effort to make my way through it's gradual progression. So you can understand why the support would be greatly appreciated. 
https://www.paypal.com/cgi-bin/webscr?cmd=_s-xclick&hosted_button_id=X9BD34ZQBPPSW
  <--Donate here <3 Don't feel bad if you're unable to donate, the moral support is as equally encouraging and appreciated! The simple time you take to comment on or view my work accomplishes the goal I set out for -  to entertain and inspire people. 
--- 
For those who are unaware, Thicker Than Blood is an internet comic I've been planning since 2011, only now have I been able to put it into official production. You can learn more about the project here:
http://whitefoxcub.deviantart.com/gallery/44223521
You'll all be happy to know I have completed the official website for TTB and as painful as it has been for me to resist, I cannot publish it until I have the first chapter ready to reveal at the same time! Forgive me for the wait and thank you for your patience <3 Your support means the world to me guys ; u ; <3