KETCHUP!
KETCHUP!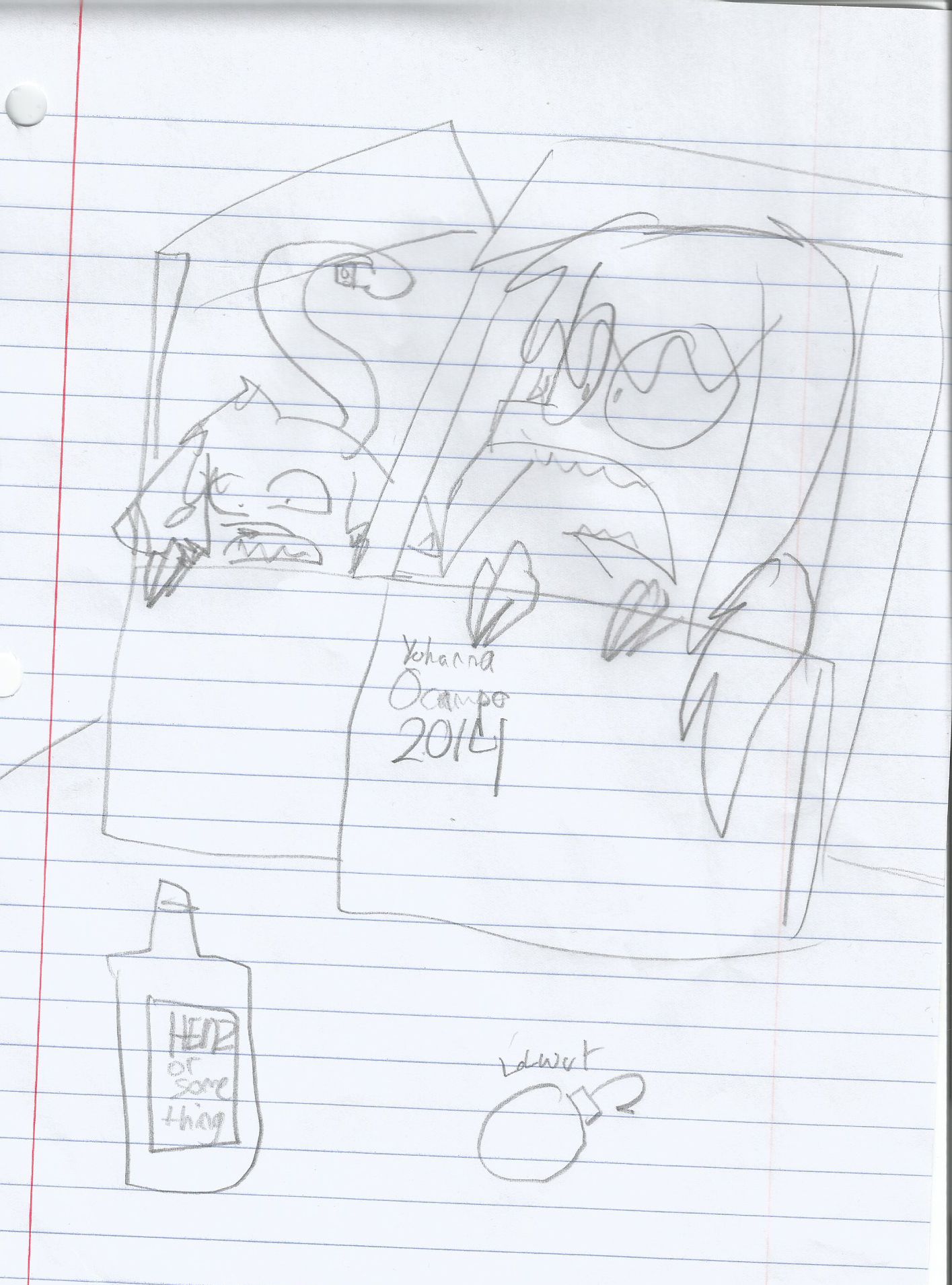 Description
Mwueh he heh. Izzy (On the right) and Hex (on the left) built a pillow fort. They're pretending the ketchup is evil!
 Fact: I put ketchup in my mashed potatoes sometimes. It's good.  
Note - Izzy is an species I made called "Imp Cat," they stand on two legs and they are mostly related to dragons. That is why Izzy has no cat nose. Rarely, imp cats have noses, e.i. Hex.

Happy Holidays!

 
General Info
Comments
0
Media
Graphite pencil
Time Taken
2 mins?
Reference
None