Puck
Puck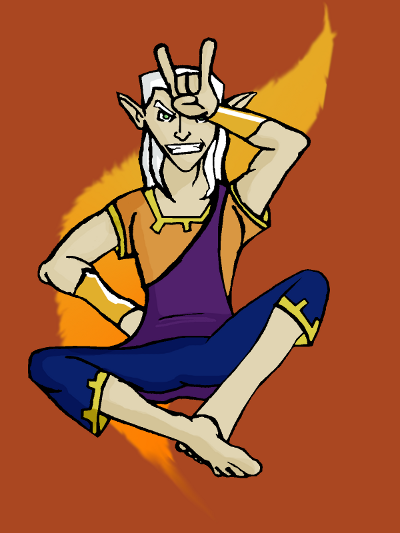 Description
Puck from Disney and Greg Weismens' Gargoyles.

I had watched the series about a year ago, but it wasn't until I rewatched all of it last month that I actually got into it. It's now probably one of my favorite shows, and so I had to make some fan art for it.

I love the way Puck's character was handled. He was a character that could have quite easily come across as too feminine, but the animators and Brent Spiner (his voice actor) where able to pull off the character in such away that he came across as impish and childlike, but never metro or homo.

He helped make the Mirror one of my favorite episodes, and also, the big reveal in the Gathering Part 2 made me love the character even more!

It may not compare with some other artists, but I am very proud of this piece. I have never done this well at inking before, and I'm very excited with how it turned out, despite how cheap the background is.

As for his pose, I have no idea what he's doing. It just sort of came to me. Someone over on dA said it looked a bit Satanic, but that, I swear, was unintentional.
General Info
Comments
2
Media
Digital drawing or painting
Time Taken
Reference