Miroku cosplay
Miroku cosplay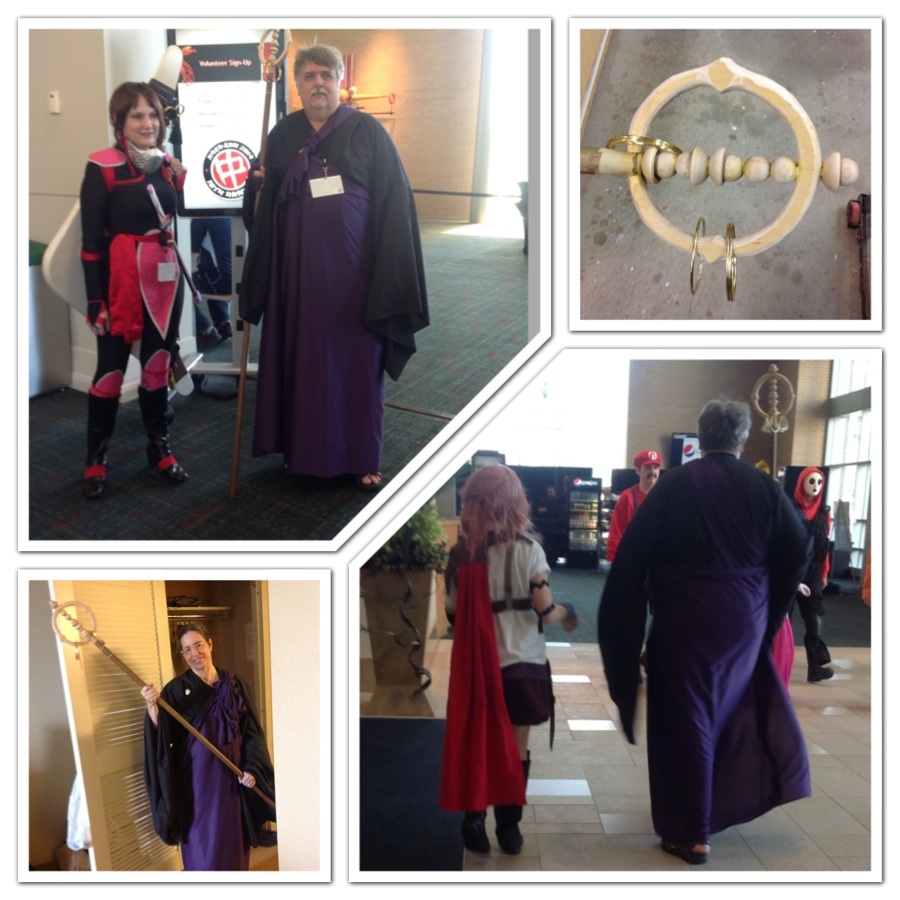 Description
I'm not sure cosplays are an allowed category of art here but I thought I'd try since this is a big part of the fan art I do. 

this is a costume I constructed for my husband, detail of the staff head [assembled for parts purchased at a craft store, mostly.] and in the bottom corner there is me wearing it...lol... 

in the lower right is also the back of the lighening costume I made for my daughter.

these photos were taken at Nakakon in Kansas city, the Sango cosplayer was just someone we ran into at the convention.