fan art/manic poem for Ramy on DA
fan art/manic poem for Ramy on DA
fan art/manic poem for Ramy on DA
by
Jadis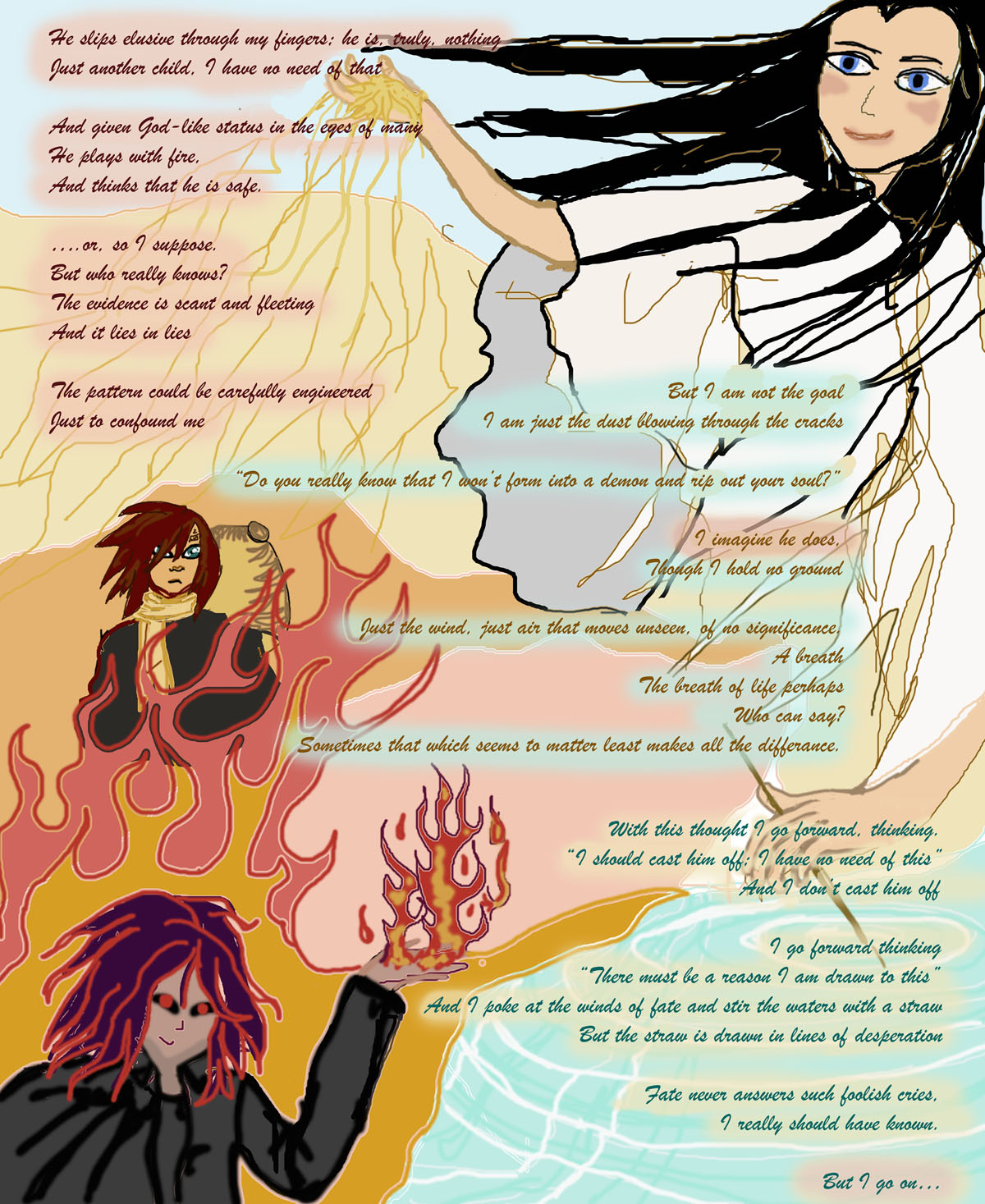 Description
that other kind of "fan art",
I'm bipolar. 
There was a time when I was very manic when I was obsessed with a popular artist on DA Named Ramy. 
I made this as a celebration of that obsession, thus it is "fan art" in a different sense of the term, it does not emulate his art but is a statement of fandom. 
salvaged this from storm-artists.net, I always liked this it has a certain profound sincerity that I like. 
[as you've probably noticed. I'm posting up here fan arts from Storm, I had always planned to do that, just so all fan art would be assembled on one site.]
*** *****
CHALENGE: let yourself be inspired and invite others so be inspired
what I most enjoy on art sites such as this is the chain of inspiration...the way that seeing your art inspires me to make something of my own. Fan art is an important part of that chain, so I have decided I want to encourage everyone here to take inspiration from what I share here. 
thus, I shall post Ideas on the description of each submission:
--write a poem about your fandom and illustrate it. 
--write a poem about someone you met on an art site, or their art
--make fan art of someone on an art site's art
--draw a guy with the fire in his hand.
 

http://www.fanart-central.net/pictures/user/Jadis/847977/Oscar-Immanuel

--write a challenge or request for others on the description of your next artwork here.