Oscar Immanuel
Oscar Immanuel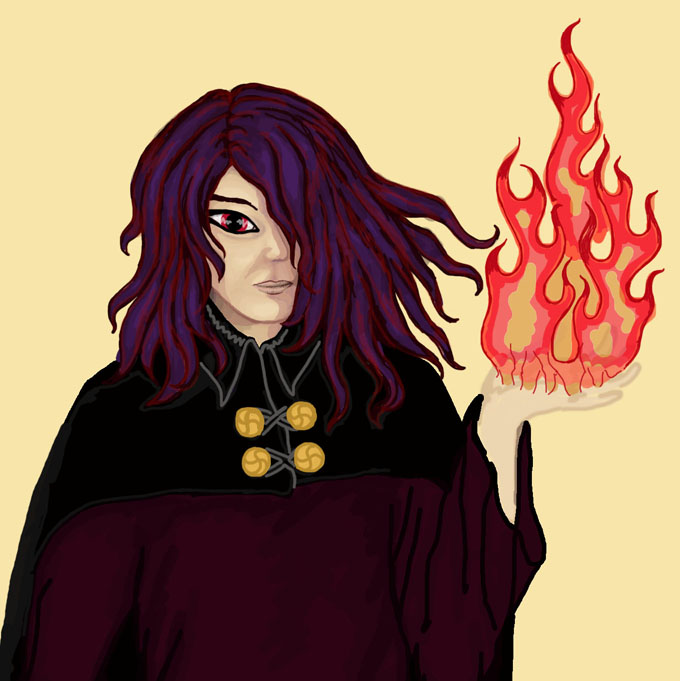 Description
This character was inspired by the vague sketch on the poem for Ramy of the guy with a fire in his hand. found here
http://www.fanart-central.net/pictures/user/Jadis/847965/fan-art-manic-poem-for-Ramy-on-DA
elements in this were also taken from a drawing by Ramy of a game character [the cloak] so it is fan art, and I used a coloring tutorial, loosely, to help color him.
I wrote a little story about him and his foster mother, who is sort of a sea witch or something, but I don't know if I still have it, or remember it. I think he's an apprentice magician. 
I also reused the name for a completely different character. the name references my grandfather whose last name was Manney and his nickname was Oscar, and also Manny which is usually short for Immanuel.  
Chalenges:
--take something you drew vaguely and draw it better. 
--give something random you drew a story
--find a tutorial and use it to improve your drawing skills. 
--add elements of a different character you saw on FAC into your character.