Matthias monitoring Jason's climb
Matthias monitoring Jason's climb
Matthias monitoring Jason's climb
by
Jadis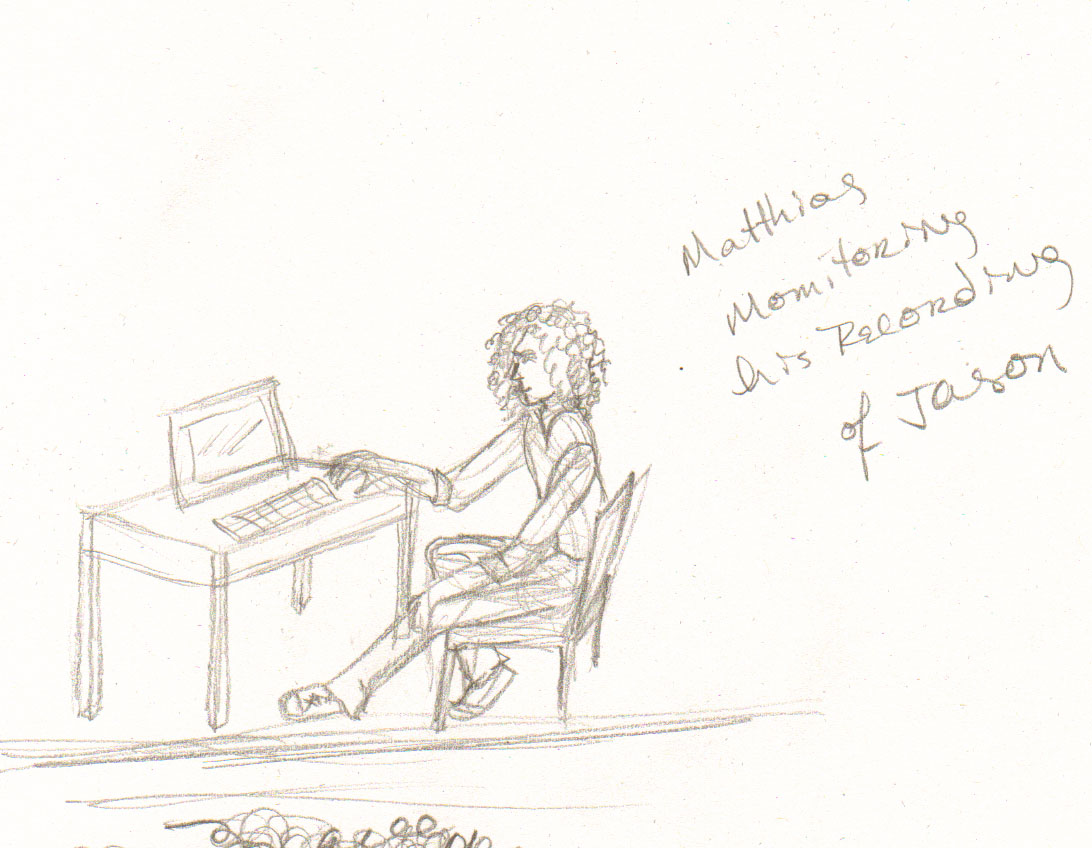 Description
due to the scavenger hunt forum game I am starting to list keywords for every little irrelevant detail of the image, just in case someone is looking for it. 
this is an old sketch of Matthias, on of my current favorites of my original characters. 
He is the teaching assistant of Jason Scott-Harris, who is the protagonist of my 2007 Nano Novel. Matthias is also the protagonist of a story called simply "Taz and Matthias" [which takes place at the same time as Destiny of Dreams]written as nano preparation in 2013, and My 2016 Nano novel "Castle of Dreams' was about Matthias as a teenager with his 3 year old brother Sammy. 
In this image he is videotaping Professor Scott-Harris durring a lecture using ancient technology. 
none of that matters. 
Table---Chair---computer  .....all in one image. 
join the scavenger hunt at ...
http://forums.fanart-central.net/viewtopic.php?t=43199&sid=be432a3871795d6ab8b0d1eb3d98a34d