Sad Jesus fan art
Sad Jesus fan art
Sad Jesus fan art
by
Jadis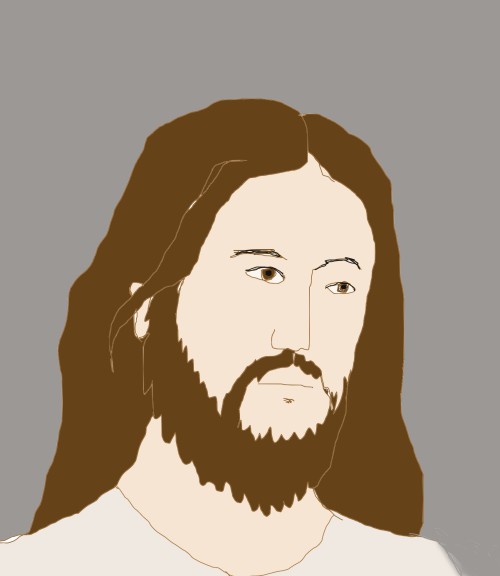 Description
there's a picture of Jesus that I like, in which to my mind he looks very sad. 
this is a quick fan art of that picture, but I am planning to do a better one soon. 
I don't often do religious art because my skills are not fitting to the subject so it feel disrespectful, but I got the idea that if I do fan art of religious art than I can still draw something religious without being directly disrespectful to Jesus. 
https://www.lds.org/media-library/images/christ-rich-man-art-hoffman-39484?lang=eng
the larger picture this is taken from is called the rich young ruler, and it depicts Jesus inviting a rich young man to give away everything of this world and follow him to become part of HIs Kingdom, and the young man rejects his offer. 
Jesus is sad because the young man loves money more than Heaven. basically. 
which is a choice many of us often make, to cling to the things of this world which have no true power, rather than receiving the Joy He wants us to have in life.
*** 
how I made this is a pencil sketch on lined paper, which I then photographed on iPad mailed to myself and outlined with fire alpaca and fill colored. [because lined paper is not allowed here, I guess]