Cleo, Clone of Reva
Cleo, Clone of Reva
Cleo, Clone of Reva
by
Jadis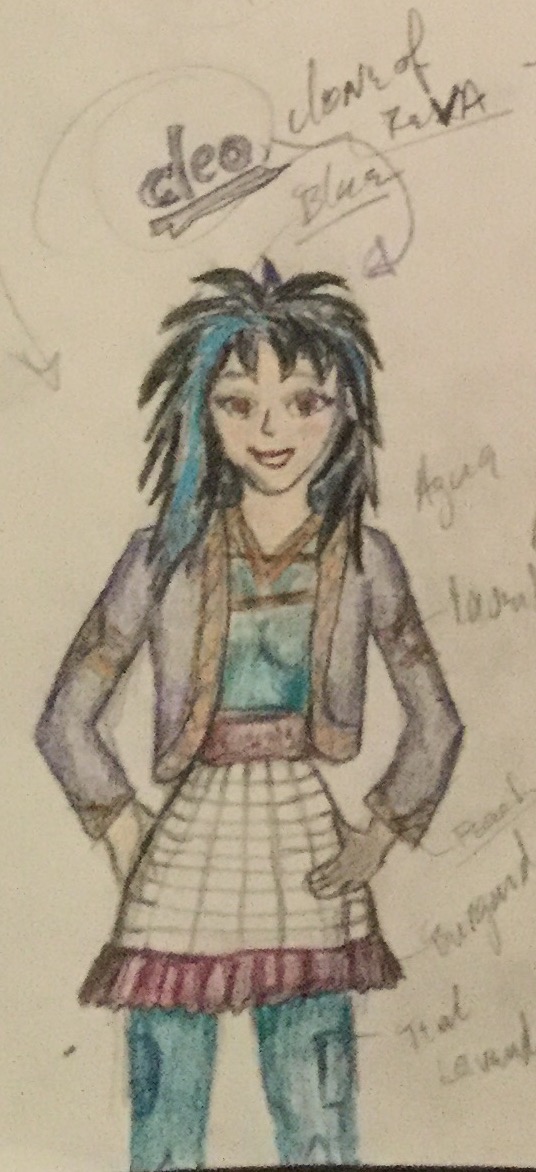 Description
A new generator Rex Oc I made while helping Lin with her new generator Rex Oc. Lin wanted a twin sister of Rex, whom we named Reva. I wanted to make a different female version of Rex, so I made Cleo who is a clone of Reva[our fan fiction involves a lot of evo cloning]

We also made a brother of Circe named Alastor, whose evo power is to make everyone around him argue. [he's named for the god of family feuds] Rex, Reva and Cleo are all immune to his power, so he Really likes Reva. I have posted them together but it is "pending" along with my beyblade fan art.

Alastor finds Cleo very annoying but hangs out with her some anyhow, because he has few others who want to be around him. 

Cleo and Vivian Van Kleiss get along well. I haven't posted viv yet. she's an old oc who is the admiring little sis of Van Kleiss. 

Vivian is also immune to ALastor, but he finds her a bit intimidating so he rarely hangs out with her, mostly he's a loner during his time at Abysus. Him and his younger sister Circe never did get along.and that has little to do with Cleo.lol

Cleo is a cheerful and enthusiastic character, but not very bright [unless by bright you mean the color of her clothing] and not very considerate. sort of oblivious. 
General Info
Comments
7
Media
Colored Pencil / Crayon
Time Taken
Reference