Reva And Alastor
Reva And Alastor
Reva And Alastor
by
Jadis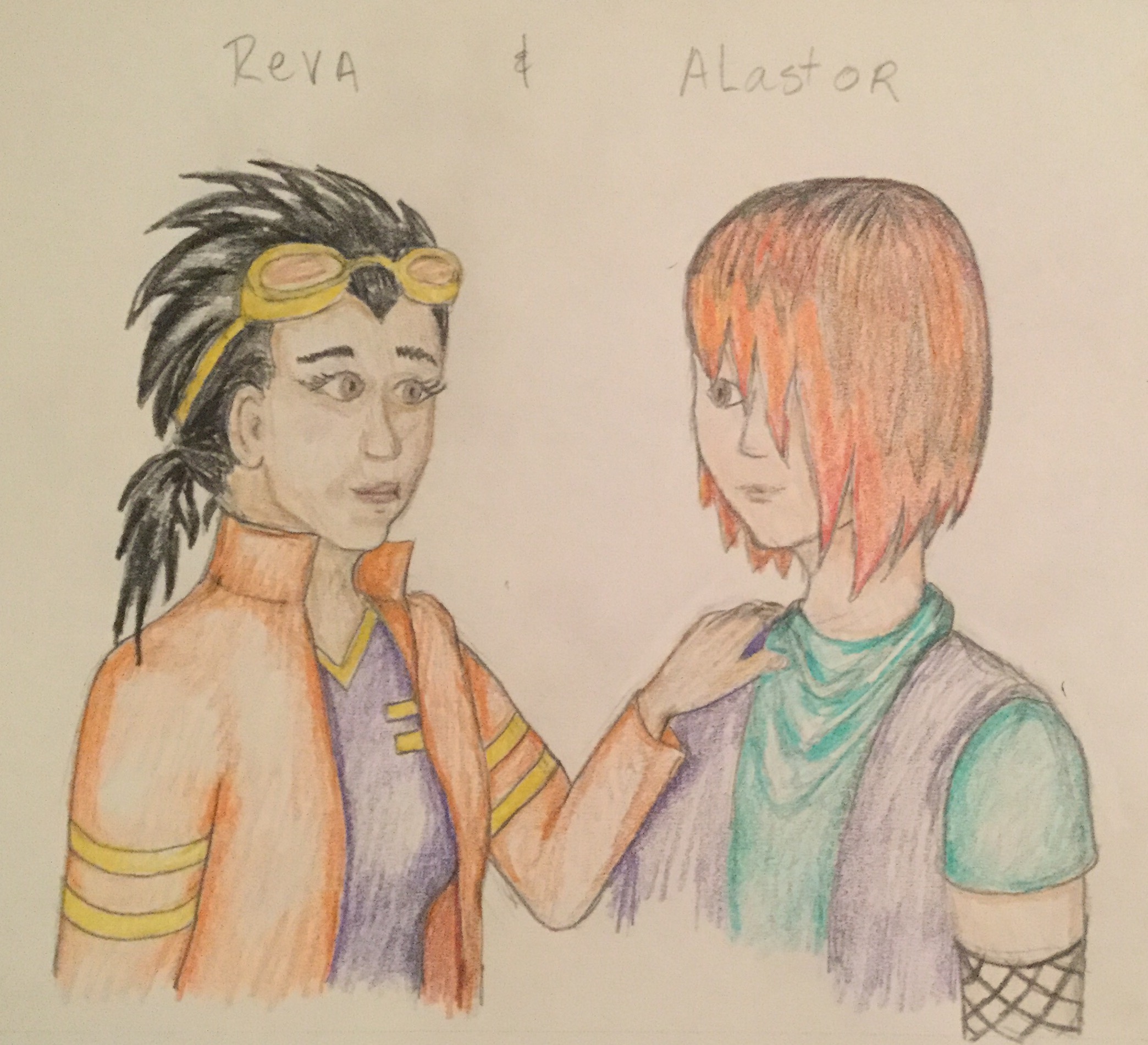 Description
My best work of the night.

with the dark hair and goggles,...Lin's new OC Reva Salazar, twin sister of Rex from the cartoon network show Generator Rex, 

with the flame hair, an OC we created together, He is Circe's big brother Alastor. [they don't get along because his "family feud" power effects her worse than anyone else, because they are family]

Alastor's hair was colored by Lin, but I drew and colored the rest of them. This is his new happier hair color from after he left Abysus. 

He likes Reva very much because she is immune to his evo power [which makes everyone around him angry at everyone else around them...this makes him a lonely guy, because although his power does not directly make them angry at him, they find him uncomfortable to be with]

PS...I know Reva almost looks like a guy in this [her face is not very feminine] and Alastor looks like a girl. since I drew It for Lin and Lin knew who they were and didn't care if he looked a bit too feminine, it doesn't matter. and actually gender isn't really even relevant to the scene, the point was that his power doesn't make her uncomfortable, so they can be friends. Whether they are ever more than friends remains to be seen. 
General Info
Comments
6
Media
Colored Pencil / Crayon
Time Taken
Reference