Tapermache dragon WIP
Tapermache dragon WIP
Tapermache dragon WIP
by
Jadis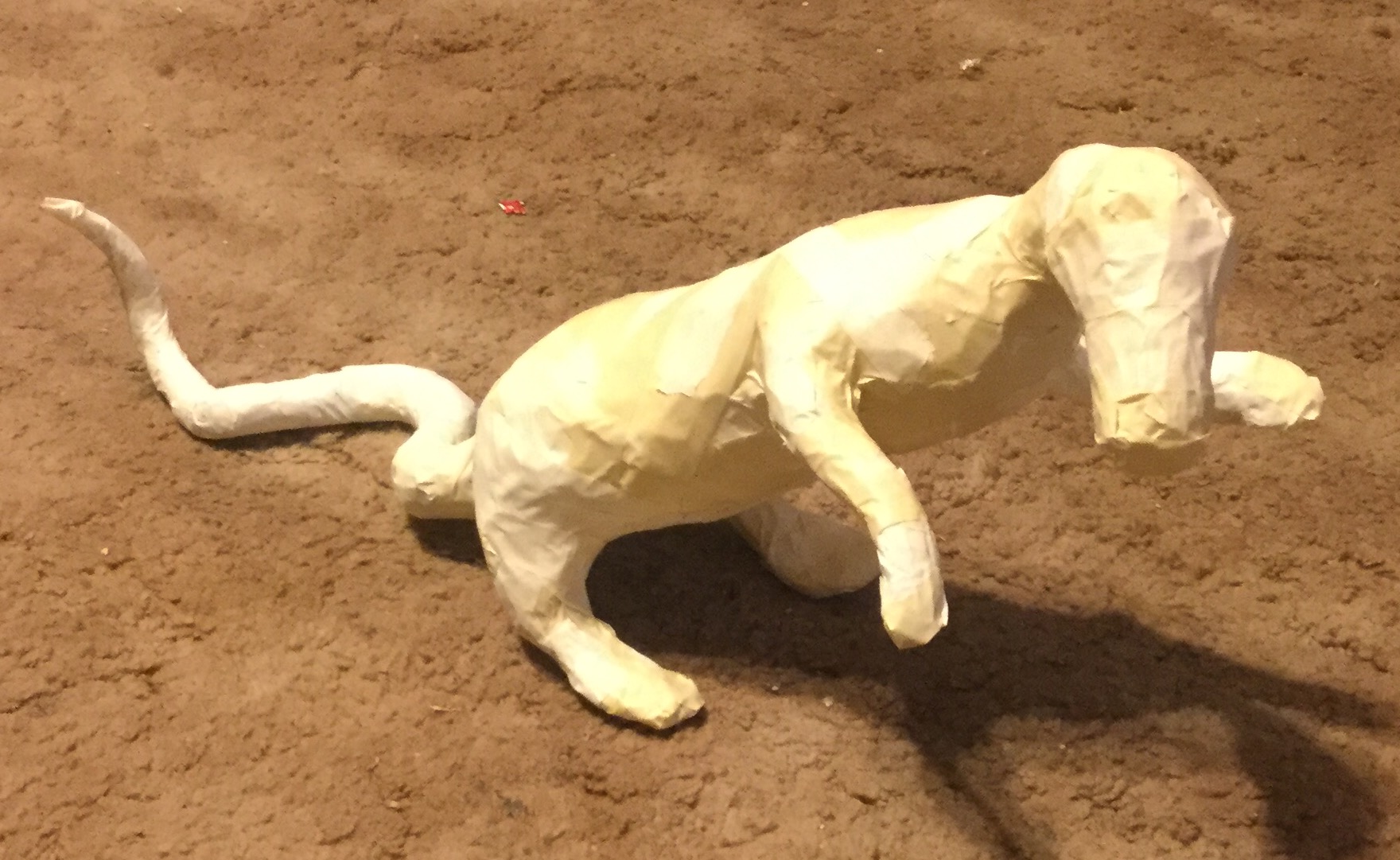 Description
This is hopefully going to look like a dragon by the end of the week. It started out as just a form on which to try a scale technique but I got carried away with sculpting.
It's a bottle from bottled water, wrapped in plastic grocery bags and a little aluminum foil, covered with really old dysfunctional masking tape I wanted to get used up.
Tomorrow I will probably cover it with paper mache , which Is glue and newspaper, then the next day I might add wings and horns and claws and such, and then that scale technique I wanted to try, 
I might also paint it.
I very rarely finish things like this when I start on them, but my grandson is out of town this week so I'm having some time time for more concentrated artworks this week
It's possible. 
i'm posting work in progress updates here 
http://forums.fanart-central.net/viewtopic.php?t=43205
as of Saturday it's got one wing and a layer of papermache