elizabeth wip
elizabeth wip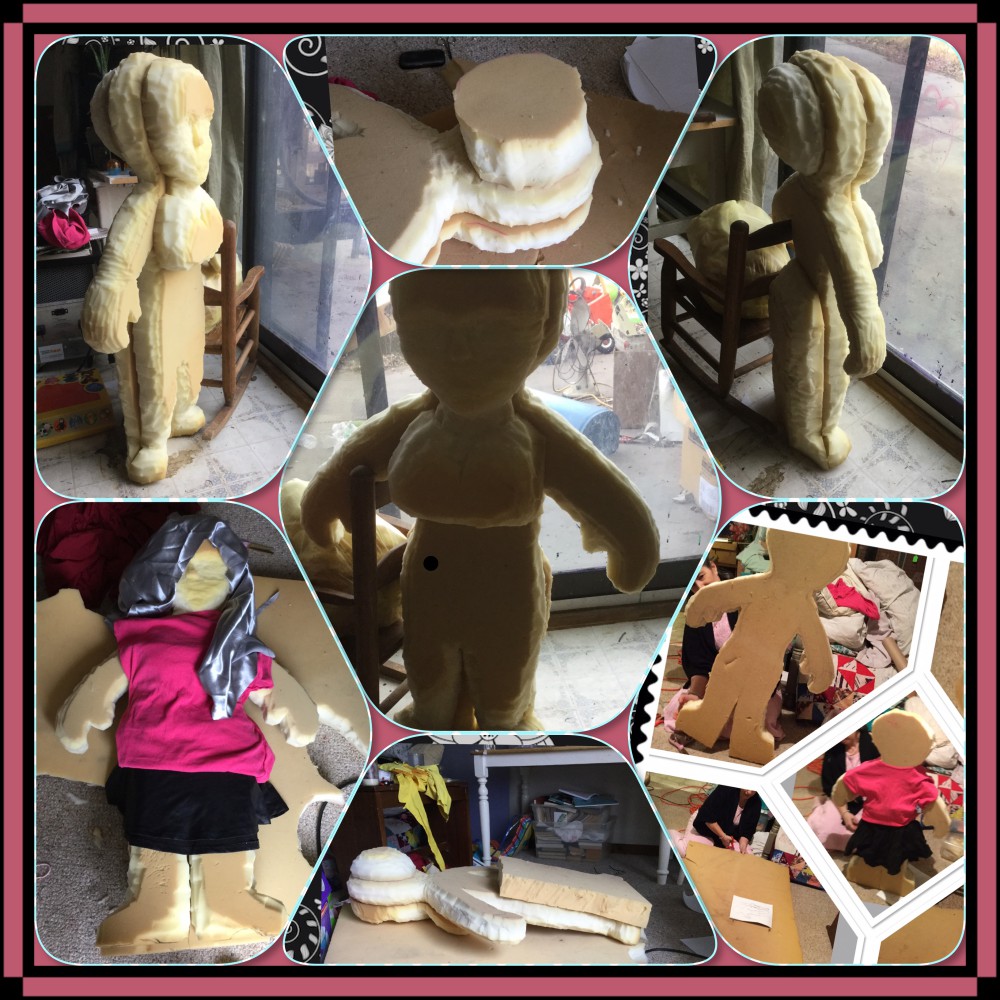 Description
wip of the large foam doll I am making because Lin asked me to for her Meliodas cosplay for Nakakon which is less than two weeks away and I've hardly done anything on most the cosplay stuff I should be making, as usual. 

anyhow so I got this rough cut a few days ago and finally got her glued today. I think she's very ugly myself but I'm really excited about this project because It's the first time I've tried a really huge foam sculpture, and glueing the foam together, and the media seems to be working well for me even though I don't like the look of this doll so far, 

SOOO...looking forward to using what I'm learning on her to make something really good. 

this shows random wip and the current shape of her standing by a window. the lower left shows her clothes she will be wearing. 

how carved does she get before I ought to mark this a nude? [my concern then being I can see it because I filter out nude] perhaps I should paint on some undies like they do on some barbies, the Meliodas would have a hard time stealing them...ick....why do I love this show when the main guy is such a perv? 

I probably won't carve much more detail on the body where clothes will cover, so I probably won't show here again except the final version fully dressed.

today hopefully I will make a Vocaloid Len Alpaca sleeper suit,Vocaloid RIn alpaca jacket and the outfit of King for the seven deadly sins, figure out the design for the pillow form of Chastiefol, and ...whatever else I ought to be doing asap....

been a crazy week with my husband and stepson in the hospital and my son and grandson having birthdays and out of town visitors and such. Had to go to topeka for a party wednesday, worked out well because we found a good wig for Len. 

...oh I need to style that today also....

cosplay is a lot of work I have to remember it's for fun, and not let it become stressful. 

OH YEAH

photographed on iPad and collaged into one image on photo scrapbook app which used to be called instascrap and has changed since then so I don't know my way around it well anymore.
General Info
Comments
4
Media
Unspecified
Time Taken
Reference