Meliodas's boots for cosplay
Meliodas's boots for cosplay
Meliodas's boots for cosplay
by
Jadis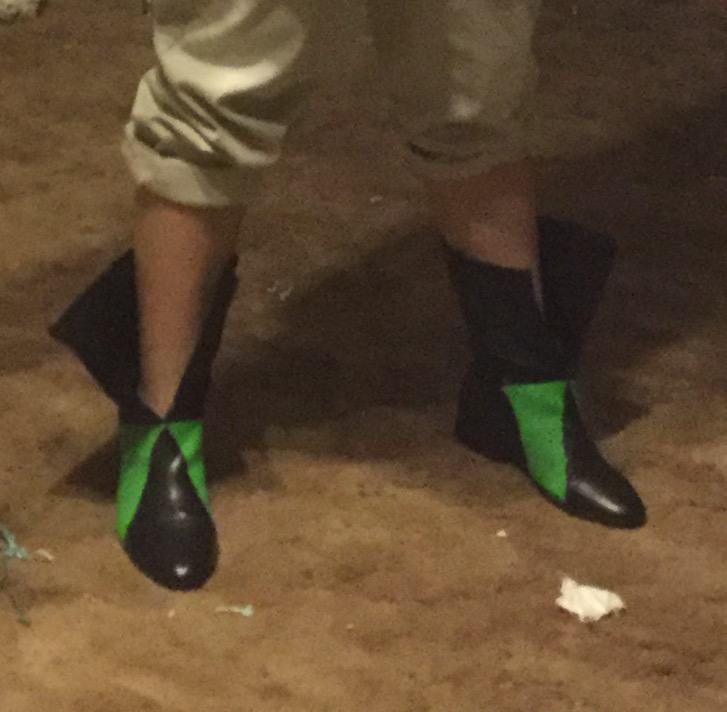 Description
I'm posting these even though its a bad photo because I am very proud of how they came out because they to me look exactly like his boots. 
reference   
http://vignette1.wikia.nocookie.net/nanatsu-no-taizai/images/7/7b/Meliodas_anime_full_appearance....
I made these boots out of an old cheep discarded pair of boots, I peeled the pealing outer layer, cut the leg part to match his boots, sewed up the edges [the leg part was layered of fabric and foam and when cut came apart and had to be stitched together] painted the leg part black and then painted on the green part on the foot. 
In my opinion they made her costume look 100% more like Meliodas because, there are a lot of yellow haired anime guys who wear a black vest and white shirt and red tie, but Nobody else has these boots. 
Modeled by Lin-Kagamine. 
I'm not posting the whole outfit because she made the rest of the outfit herself, I just made the boots. She might post it later.
General Info
Comments
4
Media
Other crafts
Time Taken
Reference