Royzo Dragon badge
Royzo Dragon badge
Royzo Dragon badge
by
Jadis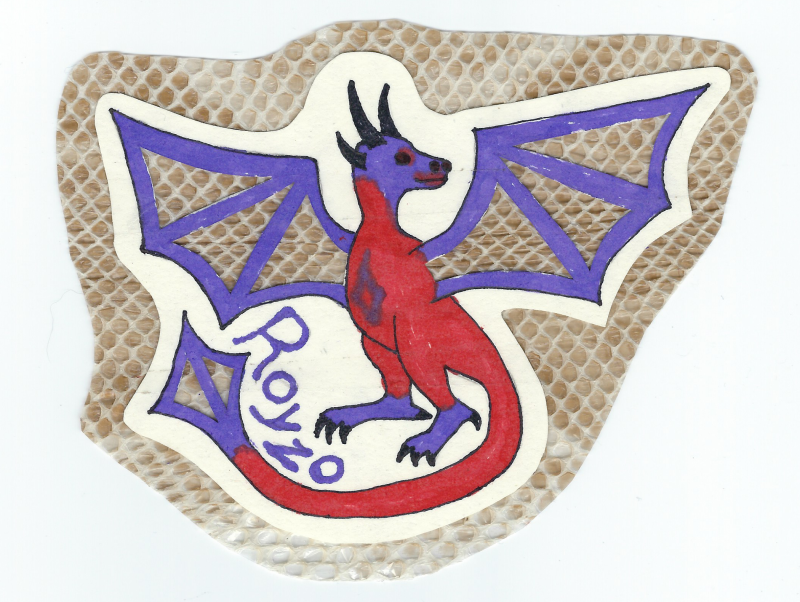 Description
an experiment Made this at the wild nights furry campout at Robbers Cave State Park this weekend.
it is drawn with pencil, colored with markers cut out and laminated [layered with snakeskin shed] with packaging tape. I plan to laminate it as a badge later bu they ran out of lamination film at the camp before this got done. 
backside shown here , the one at the bottom.
http://www.fanart-central.net/pictures/user/Jadis/849602/back-of-snake-shed-badges