storm raven Jereth hexatransformation
storm raven Jereth hexatransformation
storm raven Jereth hexatransformation
by
Jadis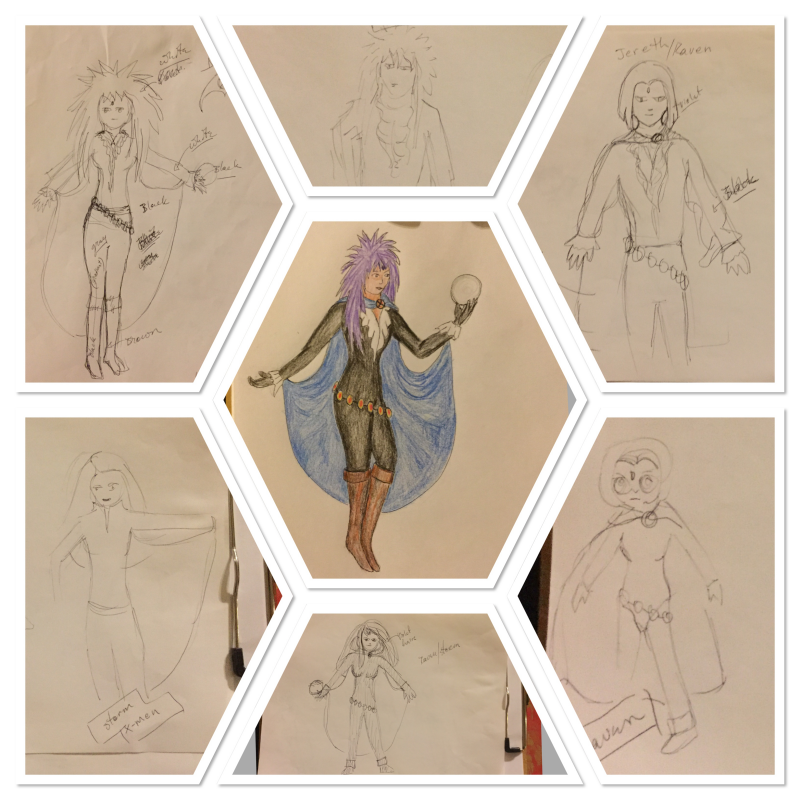 Description
ok so me and my kids were looking at these hexatransformation things rainbow dash rock was doing, and got talking about who they would like to see combined, so I did this one for my older daughter[my grandson's mother, not Lin...lin is drawing her own.]

it is Raven from teen titans, Jareth the goblin king from labyrinth, and storm from x-men
she wanted me to add in the background night sky and lightning but I haven't been than ambitious yet.  

I didn't bother to do a good job of the beginning parts, I only did the final form but I'm posting the rough sketches that lead up to it so you see it was one of those hexitransformation thingies. 

Roderick wanted me to do ord from dragon tails, drago from bakugan and Natusu from fairy tail. 

that'll be one firey dragon character...., it will take me awhile though.