Kagamine Ren [Jadis version]
Kagamine Ren [Jadis version]
Kagamine Ren [Jadis version]
by
Jadis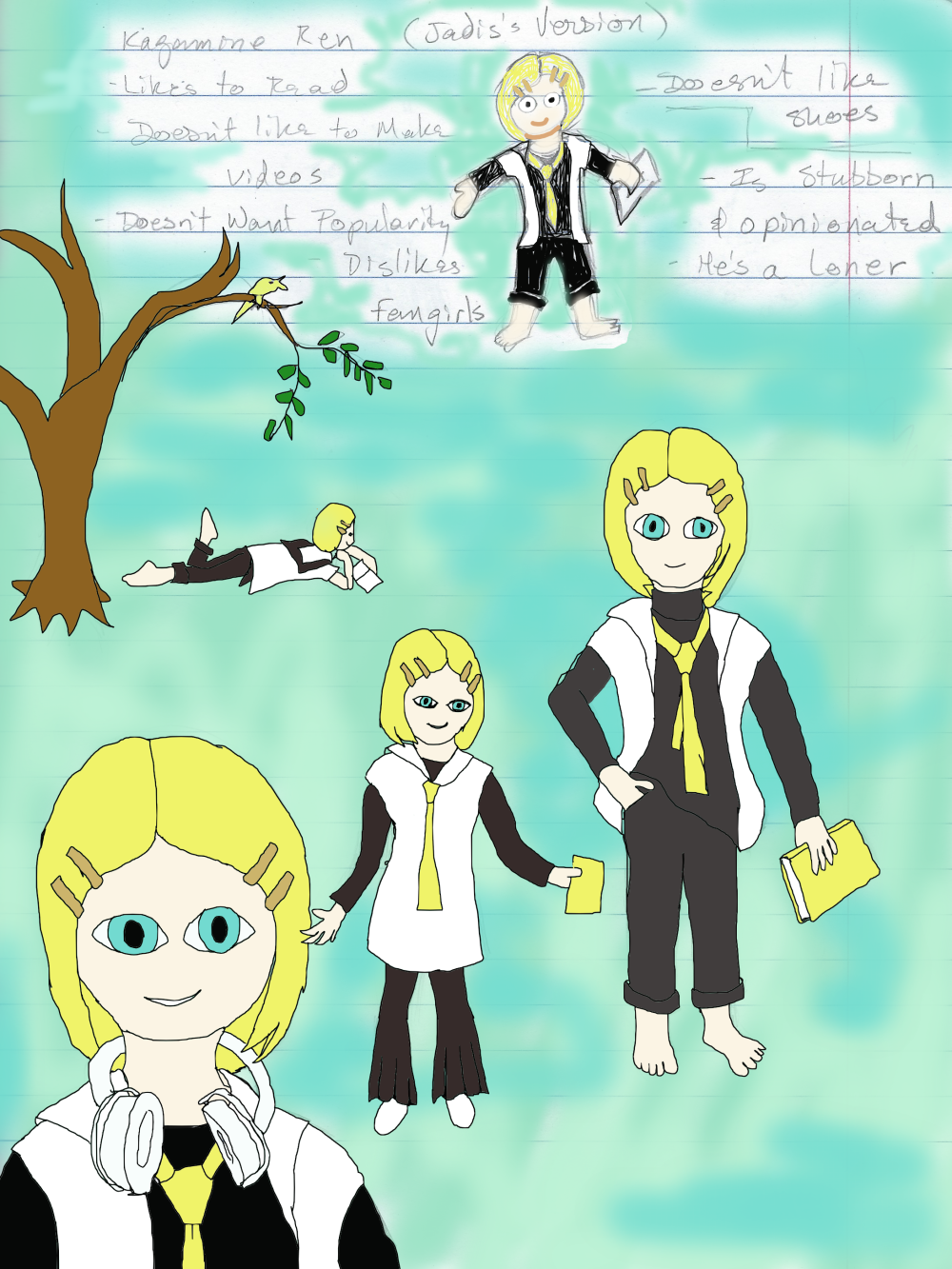 Description
in my daughter [Lin Kagamine]'s imaginary vocaloid word there are 3 sets of Kagamine twins, one older than in and len, and one younger. this is the boy one of the younger twins, who are supposed to be about 6 years old. 

Ren belongs to Lin, only this is my twisted version not hers. she wants me to play this character for her all the time, and I do, so I developed my own Ideas of what he's like which she doesn't agree with. 

This says: Ren Kagamine likes to read, doesn't like to make videos, dislikes fan girls,DOesn't want popularity, is stubborn and opinionated. He's a loner. 

other information not listed: he likes Rin better than Len and insists of wearing clips like she does to keep his hair off his face, refuses to wear a ponytail like Len. He doesn't like wearing his head phones [not wearing head phones is tabu for vocaloids, they always wear them unless they are sleeping]

He got the personality he has because when the creator cloned Len and Rin's Data Rin was sleepy and in a bad mood and didn't want to do it. lIn on the other hand came out hyper and reckless because Len was so enthused about the Idea of getting new little siblings. 



edit: I forgot to mention, this was drawn on lined paper with pencil, which is not allowed to post here, and I like the lined paper and pencil version much better than this version, personally. and I colored this very lazy. I dunno why I bothered....but i did so I posted it anyhow.
General Info
Comments
5
Media
Digital drawing or painting
Time Taken
Reference