first attempt--[ coloring contest.]
first attempt--[ coloring contest.]
first attempt--[ coloring contest.]
by
Jadis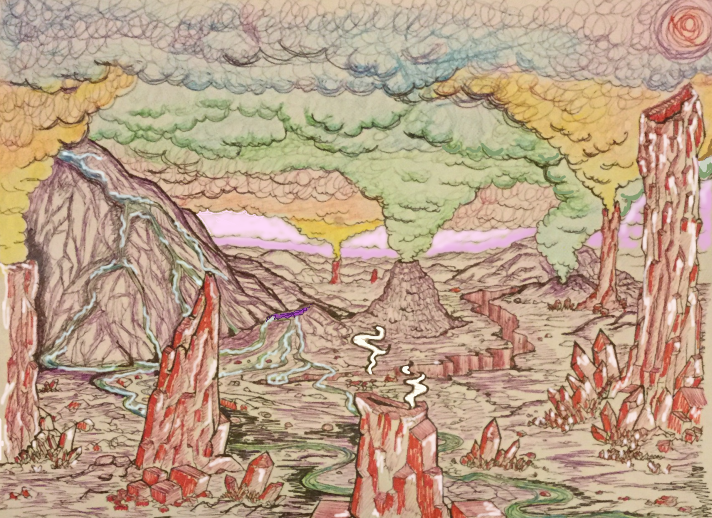 Description
K_Pepper is holding this coloring contest.
http://www.fanart-central.net/pictures/user/K_Pepper/849820/COLORING-CONTEST---Alien-Landscape
so I'm trying to color this things which is way beyond what I would normally color, so this is my first attempt to color it. 
this is not a contest entry, just me trying to figure out how to approach this. but I thought I'd offer it up anyhow, to maybe inspire others to attempt the contest. 
because I like to see what y'all make of it. 
this version, I think, looks sort of creepy which was not what I was going for but still educational. 
SO I colored this with pens sharpies pencils and whatever came to hand, then took a dark iPad photo and edited it a bit on Fire alpaca. I certainly hope I can make a better version before the deadline. but some bit's look cool. I like the canyon. 
I might make this look a lot better just by making a good scan of it.