Rukia transformation story sketch
Rukia transformation story sketch
Rukia transformation story sketch
by
Jadis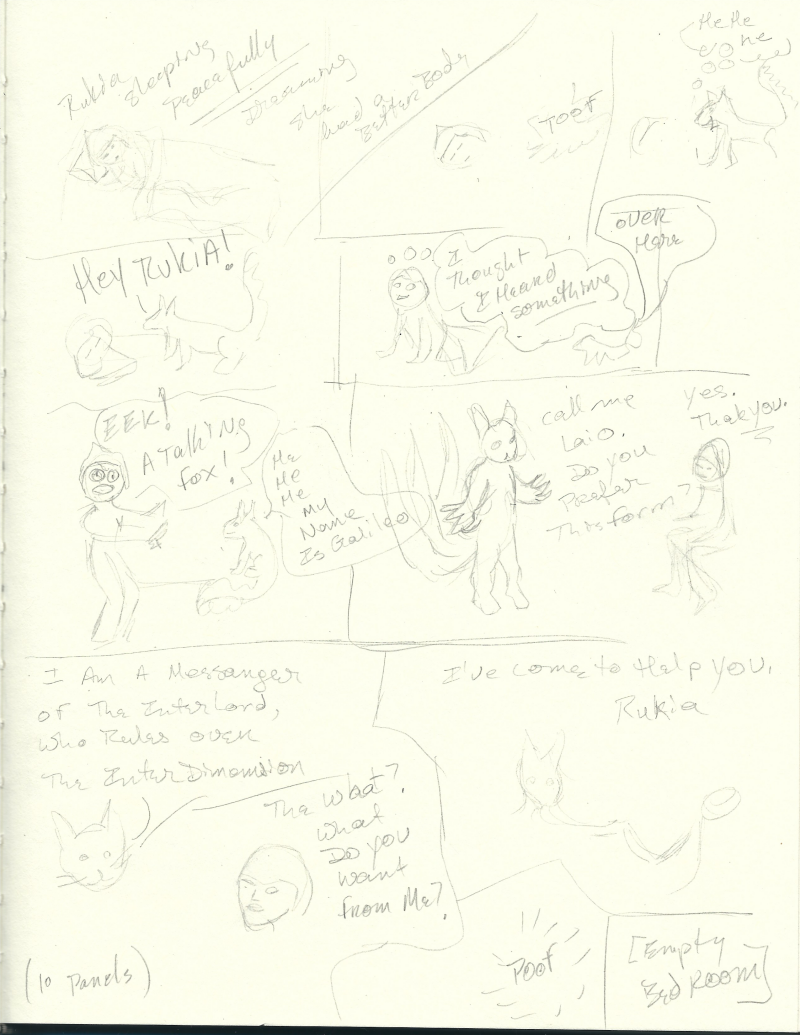 Description
background story for a request from Rainbowdash Rockz.  --Rukia transforming into Samus.
posting sketches to reassure I'm thinking on it
 I'm just doing a story to make context. I was going to draw a whole comic leading up to the transformation. but I don't have time, so I'm just really rough sketching that part for background, to get my head around it. 
Laio is an intedimensional fox messenger who can take various forms. Lizzy is an oc of my daughter Lin who can travel into video game worlds, Laio Heard RUkia complaining about her body [when she first gets her human form in the show she complains about it] and wants to help her get a better one by going into a game with Lizzy and bring back the body. 
they are going to play Super Smash brothers, which is where I know Samus from.
page two here
http://www.fanart-central.net/pictures/user/Jadis/849970/rukia-transformation-story-sketch-pg-2