Jason sketch
Jason sketch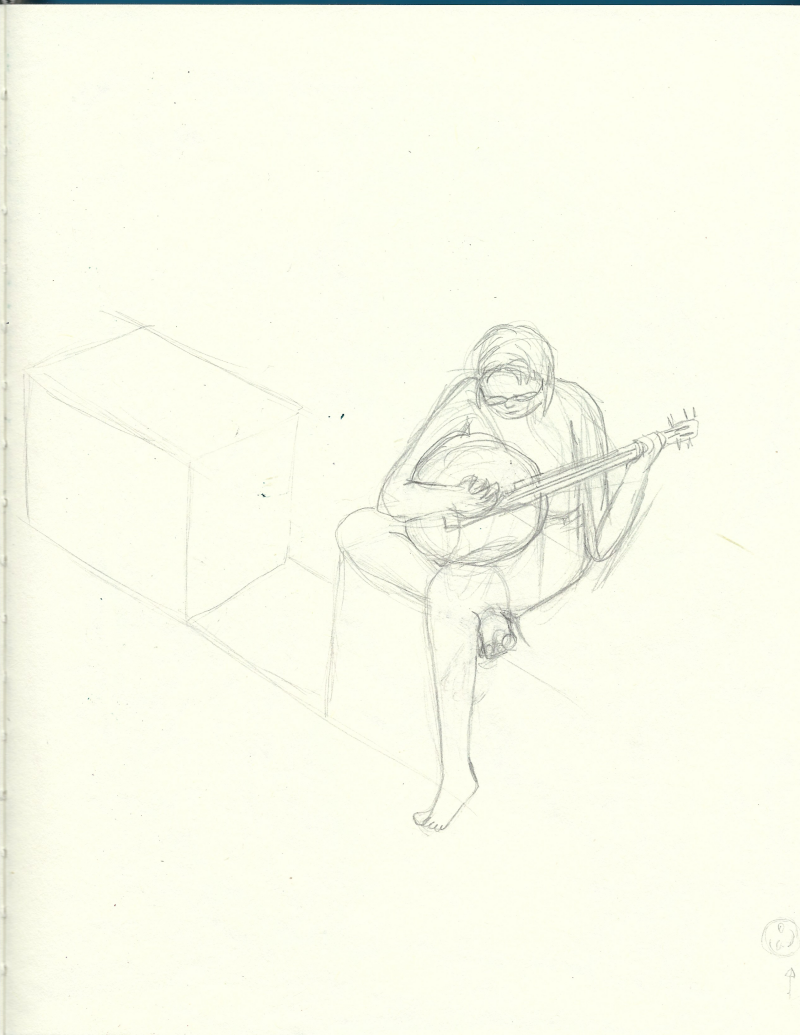 Description
I know this is barely a sketch. I'm posting because I hope doing so will somehow encourage me to pursue the project. 

The pose, perspective and anatomy are incorrect in several ways.

I want to learn to draw character sketches which are anatomically accurate. I KNOW I should learn by practicing drawing live people and reference photos but I haven't been able to get myself to focus on actually doing that.

I also want to learn to draw simplified character illustrations. again, I need to practice, and create a simplified style I am comfortable with. 



This is Jason Scot-Harris the protagonist of my 2007 Nano Novel. I've recently decided to make a collection of art related to this story in the order it would appear in the story. a sort of randomly illustrated version of the story. 

so he's sitting on the roof of his tower [build a hundred or so years in his past by his hero Jordan Kerrigan-Smith, which is several hundred years in our future] which is an addition to Waters Hall, an actual old stone building on the KSU campus in Manhattan Ks which actually currently houses the anthropology department, Entemonlogy and Economics.In Jason's time it is Anthropology, alien studies and Dream Science. He Specializes in Retro-technology and Dream science.

the Guitar was given to his father Desmond by Desmond's Adopted stepfather. it's made of a giant turtle shell and has magical properties, and was actually made for Jason before he was born. He takes it with him pretty much everywhere he goes and uses it to calm himself.