After the storm [a bright pastel experiment]
After the storm [a bright pastel experiment]
After the storm [a bright pastel experiment]
by
Jadis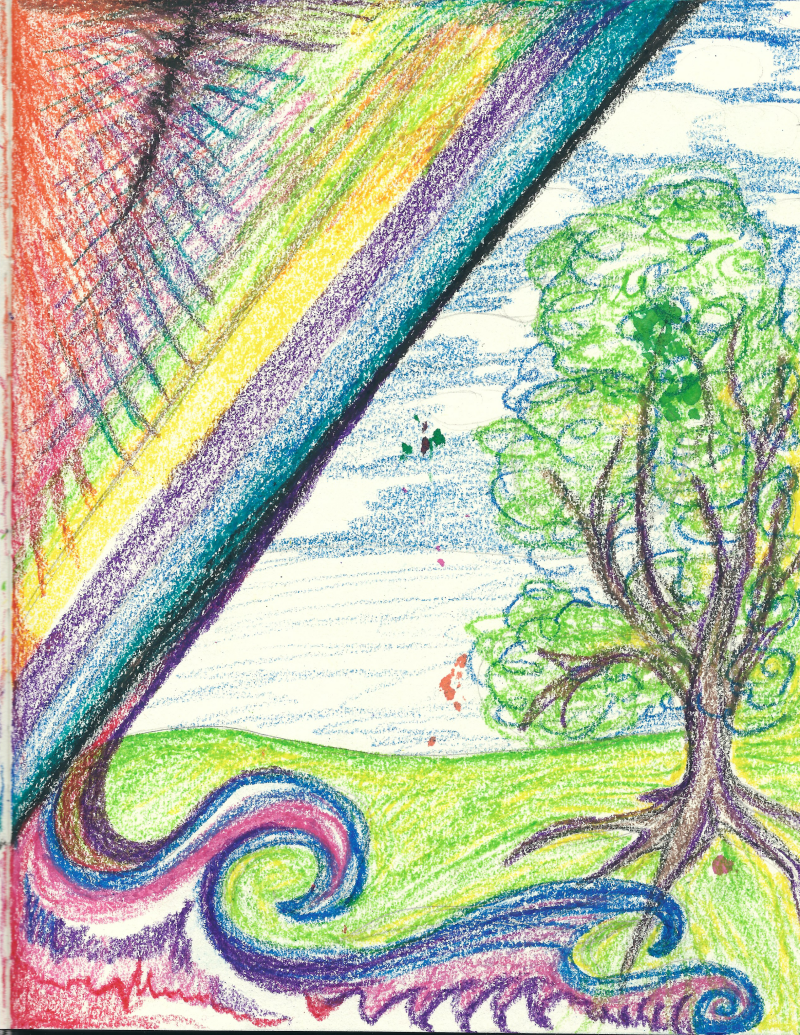 Description
FINALLY
this is my last post for now and the most finished and colorful Item, thus the one I place on the top of the stack because it will show on the front page. 
it represents the weather we have been having here in Kansas the past few weeks, rain and spring sunshine. 
[edit:alternative title="shadow of the wind mage" I didn't notice the wolf face outline until after I posted this and saw the thumbnail.  ] [wind mage explained here
http://www.fanart-central.net/pictures/user/Jadis/850139/Mage-OC-collaboration-with-4-year-old-Boy
I"ve been invited to Join an oil painting studio in manhattan Kansas, Run  by a native american friend.  he's inviting everyone, of any 2-d media because he's just starting up the group and desperate for new members, SO this will give me a chance to learn about oil painting, which I have never done. AND some real live art friends, so I won't have to depend so much on online art friends. However my first meeting with them was canceled by the weather. we were having tornadoes here last night.
finally got around to experimenting with these pastels I have. Interesting media, still not sure what to make of it, thinking or getting something like china markers to go with it. working on larger paper and less detailed subjects would be good, these things are fat and soft and don't do tiny details. 
I still want to try them combined with watercolor and color pencils [they came together in a kit with those 3 plus markers]
also this page has a few marker marks on it where the markers Rodrick used on the one we did together with markers and Pastels bled through in the sketchbook.