spontaneous creation
spontaneous creation
spontaneous creation
by
Jadis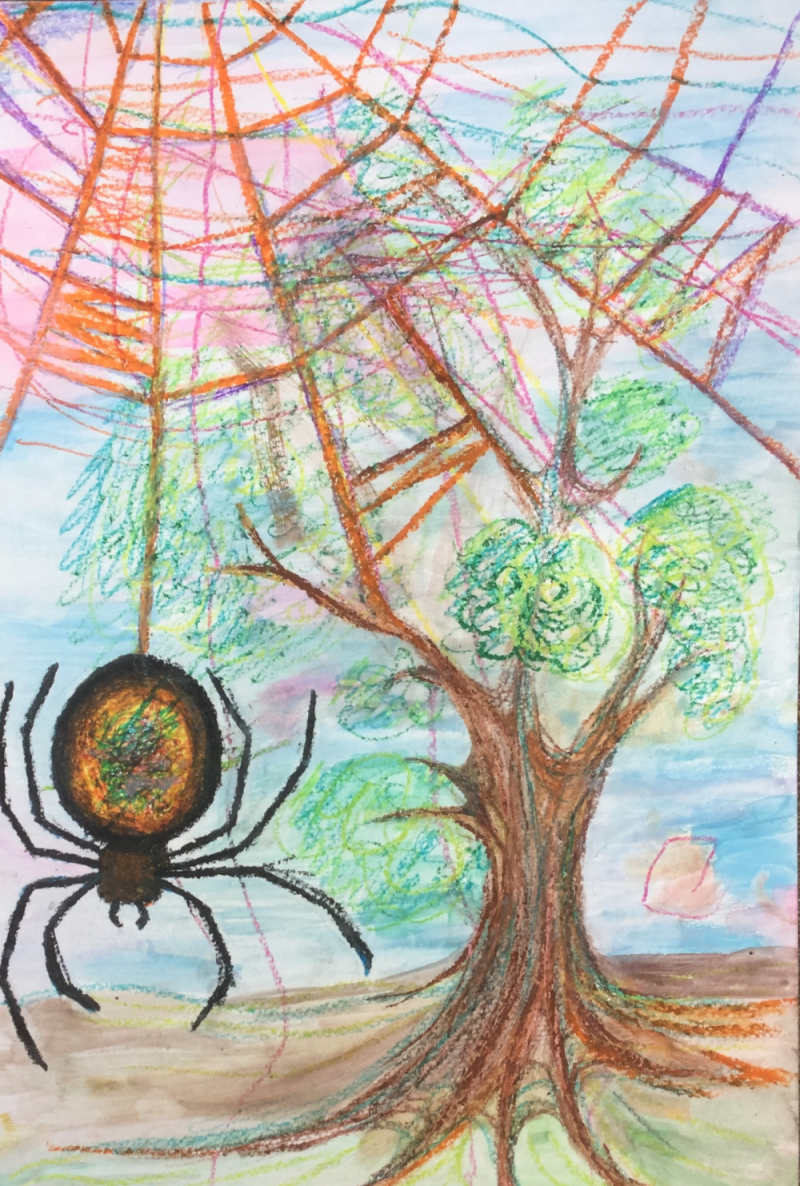 Description
another collaboration with my 4 year old grandson [and suggestions from his mother] 

I like this one conceptually but had some trouble with media. 

we were experimenting with crayons, pastels, watercolor and a few other things on large watercolor paper. 

because I think the concept turned out interesting I might do something else based on this in the future, but there are some things about the composition I don't entirely love. 

edit: I'm writing this down so I don't forget. 

I want to do an image based on this which has a broken window with a spiderweb pattern in the foreground, drawn in colorful macro detail [perhaps with a brown recluse or a jumping spider on the inside] a tree bring with a yellow Argiope orb web on a tree branch right outside the window, perhaps one thread attached to the window, an abstract tree in the distance with roots and branches which echo the pattern of the spiderweb and broken glass, and a large whispy spiderweb pattern of light in the clouds, with an angle who has dragon-wing structure wings also echoing the pattern of glass tree and web. 

maybe in a thousand years I'll have time for that, right? 

so I'm gonna start making reference photos of broken glass. i might even break some glass. that sounds fun.