Reva and Alaster cartoon rough draft
Reva and Alaster cartoon rough draft
Reva and Alaster cartoon rough draft
by
Jadis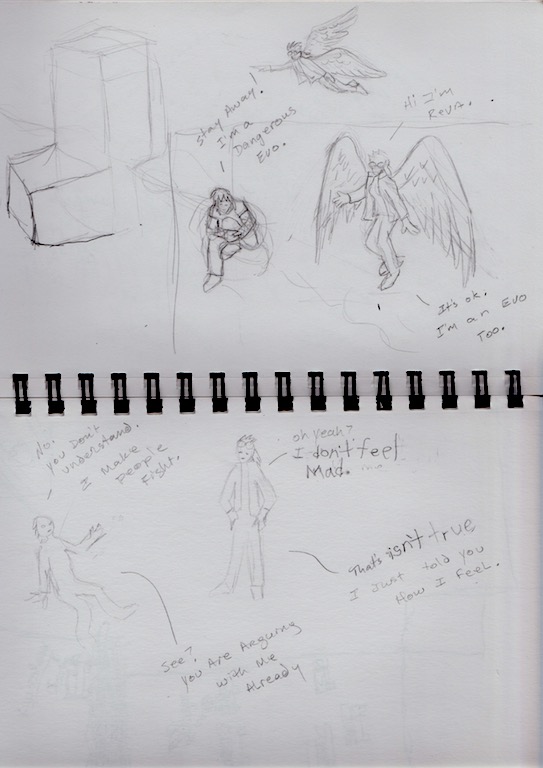 Description
ok apologies for everything sloppy about this post. I don't know how to resize things properly on this system so I'm trying. I'm just trying to get old computer working with new scanned so I can start sharing art again in the new year.

this is a hasty pencil drawing done at church to entertain my Daughter Len and it is page one and two of a sort of cartoon version of a generator rex OC story we like to role-play. Reva Is Rex's twin sister and  Alaster is Circes [slightly older I think?] brother. his evo power is to make everyone around him really angry...he has no control over it...so he's a very lonely guy. Reva and Rex are immune to his power. Reva is lonely because she hasn't made any friends yet other than Dr Holiday, and Dr Holiday is working and Rex is away on a mission with Bobo and Noah. 

I'm probably spelling his name wrong.
General Info
Comments
3
Media
Graphite pencil
Time Taken
Reference